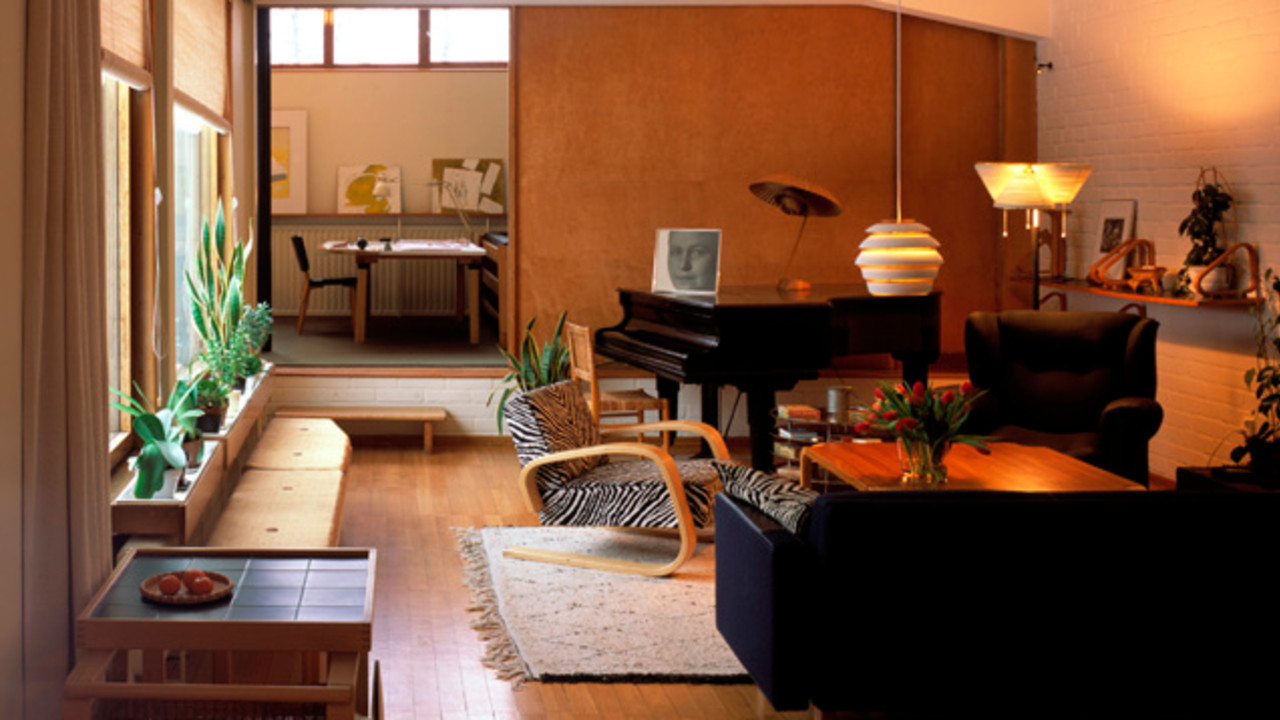 Talk
Aino Aalto
Forgotten Masters
Wednesday 4 October 2017 6.30 - 8pm
The Reynolds Room, Burlington House, Royal Academy of Arts, Piccadilly
In association with

Join us for a discussion on Aino Marsio-Aalto and her often overlooked contribution to Nordic Modernist architecture.
Named by some as one of the greatest omissions of design history, Aino Marsio-Aalto belongs to a line of women architects whose work has become overshadowed by that of their better-known male partners. Marsio-Aalto boasts a portfolio that is both impressive and extends far beyond the usual credit that she receives for her timeless glassware designs. In fact, she played a crucial role in the founding and subsequent running of Artek, a furniture company that came to exemplify the merging of art and technology in Nordic Modernist design.
Despite the issues surrounding attribution in architectural partnerships, this discussion aims to reevaluate Marsio-Aalto's architectural work and emphasise the role she played in conceiving some of the sensibilities for which Alvar Aalto's practice is renown. For example, Marsio-Aalto's functional designs for the interiors at the pair's house in Munkkiniemi and at Villa Mairea demonstrate the thoroughly modern ambitions and level of detail dedicated to aspects of everyday life in Marsio-Aalto's work. These are not only in line with the general characteristics of Nordic Modernism, but correspond to the architect's personal understanding of human-centric design that was in harmony with nature and balanced carefully between form and function.
From unique interiors to award-winning exhibition design at the Milan Triennial in 1936, Marsio-Aalto's work demonstrates both range and a deeply considered understanding of domesticity in the 20th century.
Speakers:
Summer Islam – architect working for 6a architects; graduated from the Architectural Association; teaches a design studio for the MA in Architecture at the London Metropolitan University
Aino Niskanen – Professor of History of Architecture, Aalto University, Finland
Judi Loach (chair) – architectural and cultural historian, Professor in Early Modern and Modern European Cultural History, Cardiff University; Chair of Docomomo UK
Supported by the Embassy of Finland
ERROR - UnsupportedModule: AudioModule