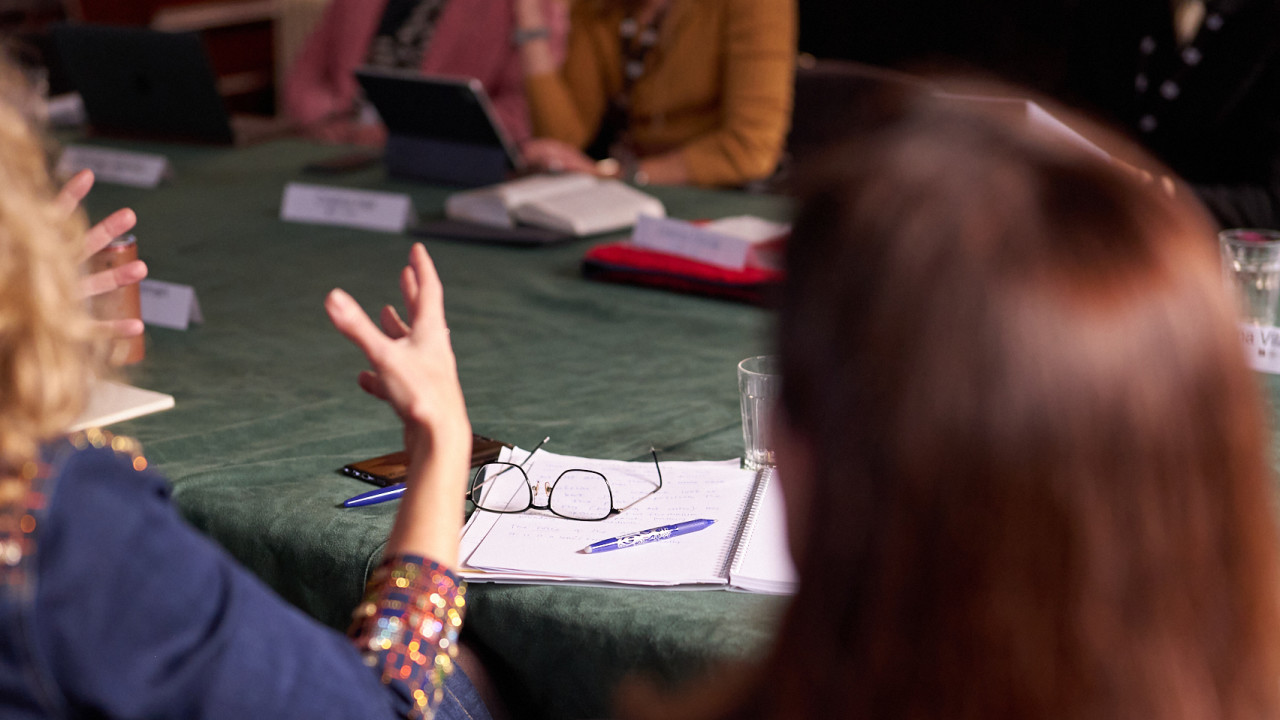 Talk
Executive Master in Cultural Leadership
Online open evening
Wednesday 20 November 2024 5.30 - 6.15pm
Online
Meet the team behind our Executive Master in Cultural Leadership for an online informal discussion and learn more about the RA's exciting MA programme.
Please note, this open evening is taking place online via Zoom call.
During this 45-minute online open evening, participants will have the opportunity to hear more about the syllabus, the faculty, exclusive activities and teaching at both the Royal Academy in London and Maastricht University in the Netherlands. Participants will be able to ask questions and receive feedback from the EMCL team.
About the programme
The Royal Academy of Arts, in partnership with the University of Maastricht in the Netherlands, launched its Executive Master in Cultural Leadership in 2018. This unique MA programme is designed for individuals who want to enrich their understanding of culture and creativity, in order to positively shape the arts and cultural sectors. Applications are open to those from the arts, creative sectors and beyond with prior work experience and an ambition for leadership roles.
Eight intensively taught modules explore subjects such as: critical perspectives in arts and culture; art business; art law; technology and innovation; exhibitions and events; and collecting and collections management. A further leadership module focuses on personal development and is tailored to an individual's ambitions and goals, with lectures from inspirational leaders throughout the year. A dissertation thesis or professional project allows students to engage in real-world scenarios and develop skills that are directly transferable to the workplace.