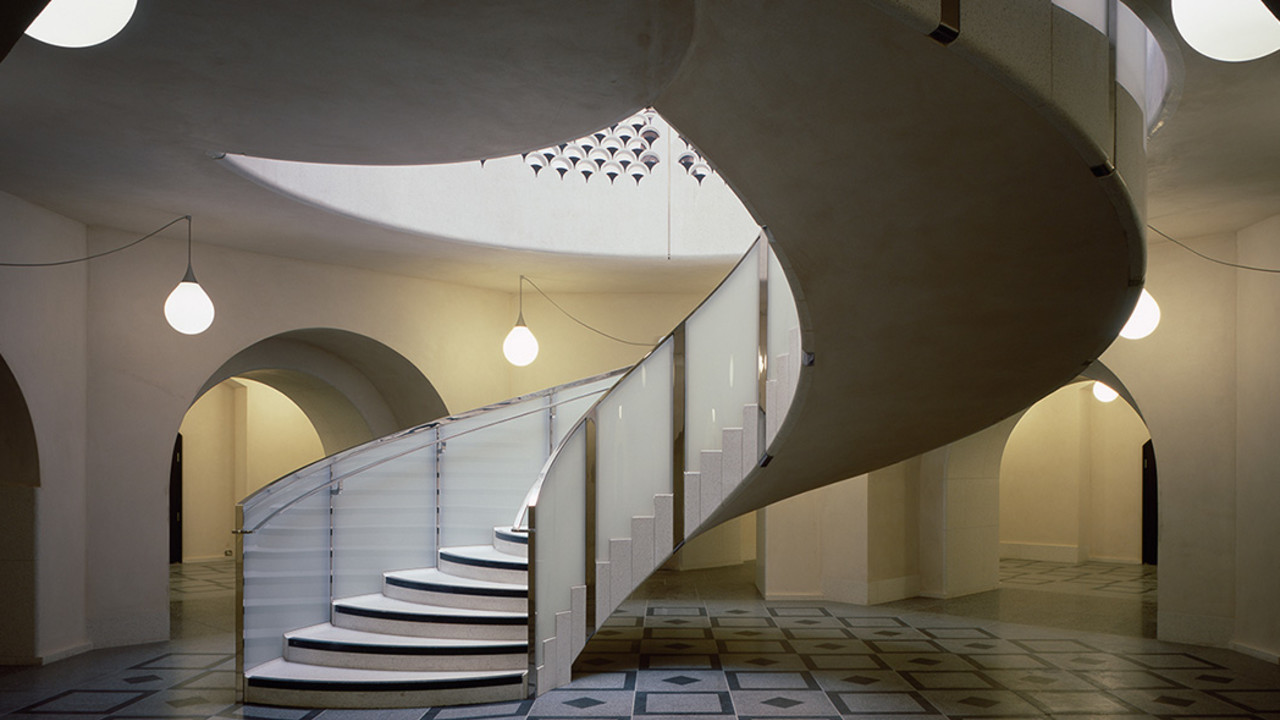 Talk
An evening with Caruso St John Architects
All buildings are beautiful
Wednesday 29 November 2023 6.30 - 8pm
The Benjamin West Lecture Theatre | Burlington Gardens & digital livestream
£15 / £9 conc in person or £8 / £5 conc online
Friends of the RA book first
Join Adam Caruso and Peter St John RA to discover their award-winning projects and for the launch of their new book Collected Works Volume 2.
Stirling Prize-winning practice Caruso St John was founded in 1990 by Adam Caruso and Peter St John RA and now has offices in London and Zurich.
In this talk the pair will discuss their experience of working with existing structures, from modestly scaled early work, to substantial projects such as Tate Britain and the Newport Street Gallery in London, Veemgebouw in Eindhoven and Royal Belge in Brussels. In their projects, Caruso St John develop new strategies to work with existing structures. Their practice is founded on the belief that we must consider all buildings to be beautiful.
The second volume in Caruso St John's Collected Works will be published by MACK in October 2023. The publication encompasses some of the practice's most celebrated projects from the first twelve years of the twenty-first century. Their built projects are presented with exhibition designs, competition entries, and lesser-known projects, all with an unprecedented range of materials including unseen drawings, references, and new commentaries.
Copies of Collected Works Volume 2 2000-2012 will be available to purchase following the lecture.