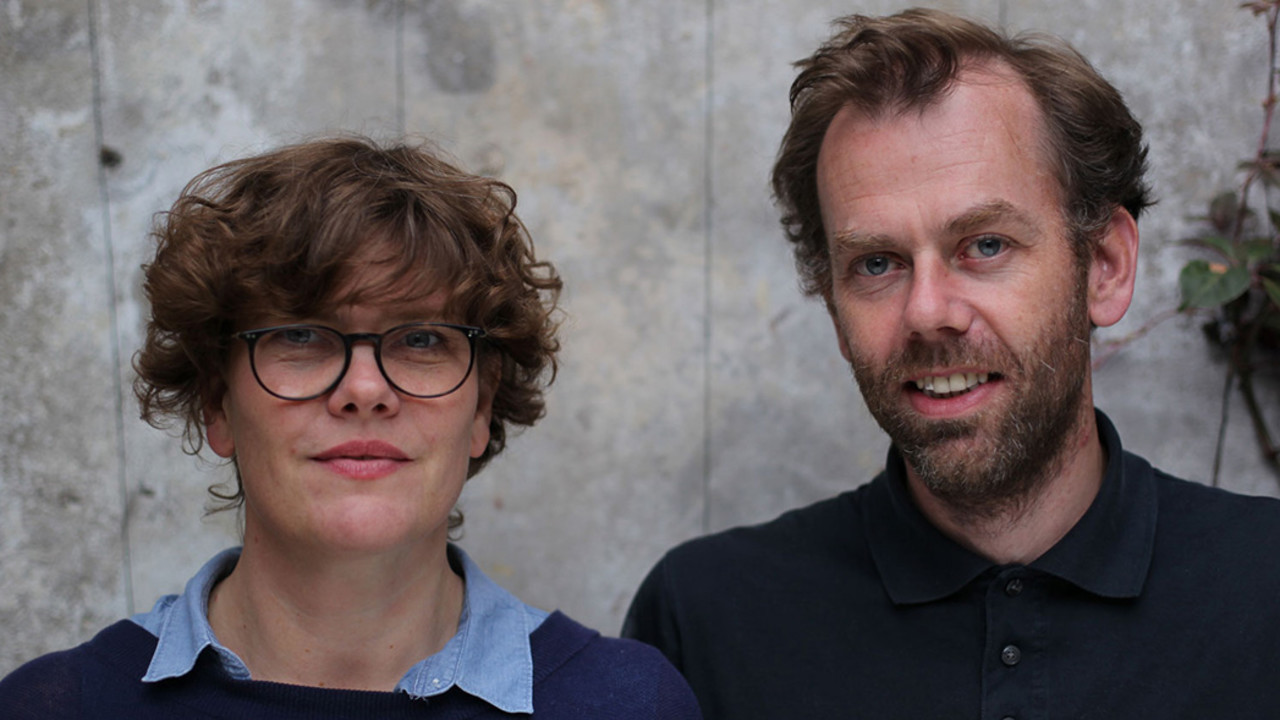 Talk
An evening with 6a architects
New Royal Academician lecture
Wednesday 24 January 2024 6.30 - 8pm
The Benjamin West Lecture Theatre | Burlington Gardens & digital livestream
Founders of 6a architects, Tom Emerson and Stephanie Macdonald RA Elect will present a number of their projects which speak to the power of curiosity, patience and attention to detail in architecture.
To celebrate their appointment as a Royal Academician, Tom Emerson and Stephanie Macdonald RA Elect will talk about their latest projects and share insights into their working methods.
They will discuss recent projects which include their re-imagining of Tate Liverpool and an ecology-led waterfront housing development in Malmö, Sweden.
Founded in 2001, the award-winning practice has gained an international reputation for its housing, cultural and educational projects. Sometimes described as "architect detectives" the studio strives to find new connections between materials, landscape, climate, history and culture. Perhaps their most well-known project, the expansion of MK Gallery in 2019 reinterpreted the utopian history of Milton Keynes as an elegant and playful arts and community building that has since become a landmark for the city. It was named Building of the Year by the Observer and won a RIBA Regional Award in 2021.
Gallery
Cowan Court, Churchill College, Cambridge, 2016

South London Gallery Fire Station, London, 2018

MK Gallery, Milton Keynes, featuring City Club in collaboration with Gareth Jones & Nils Norman, 2019

Great Things Lie Ahead, Holborn House, London, 2020