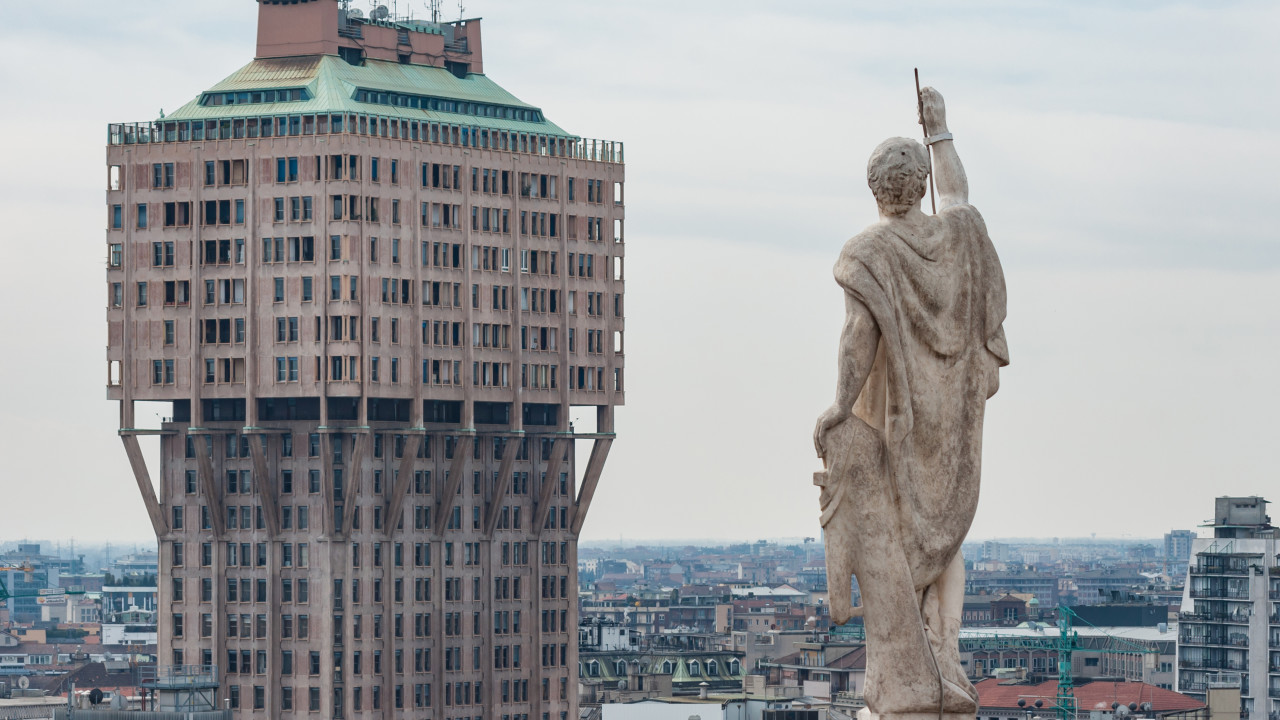 Talk
Ernesto Rogers
Forgotten Masters
Monday 4 November 2019 6.30 - 8pm
The Benjamin West Lecture Theatre, Burlington Gardens, Royal Academy of Arts, Piccadilly
Booking opens to Friends of the RA at 10am on Thursday 1 August 2019. Booking opens to the public at 10am Tuesday 6 August 2019.
In association with

Supported by

From post-war high-rises to criticism and theory, join us for a discussion that uncovers the breadth of Ernesto Rogers' body of work and its relevance to contemporary practice.
In this conversation, organised in association with Docomomo UK, we will invite an architect and a historian to reflect on Ernesto Rogers' work and re-evaluate his role in Italian architecture and the wider context.
Ernesto Nathan Rogers is among the key figures of the modern movement in Italy. Born in Trieste and educated in Milan, Rogers was also one of the figures behind BBPR, best known for work on the Torre Velasca in the historic centre of Milan.
A controversial and seminal project of its time, Torre Velasca is a prime example of Rogers' ability to reconcile environmental factors with historic references. While remaining true to a focus on function and modernist construction methods, the tower also refers to its historic context.
No account of Rogers' contribution would be complete without a mention of his work as an architectural theorist and critic. His ideas, expressed in writing as much as in buildings, were central to discussions taking place in Italy and beyond during the post-war period. They were broadcast prominently through his editorship of the Casabella magazine and work as an educator.
Rogers' work remained relevant for generations of architects to follow and is often seen as laying the groundwork for Postmodernism.
Speakers
Judi Loach (chair) is an architectural and cultural historian, she is also Professor in Early Modern and Modern European Cultural History at Cardiff University.
Angelo Lunati is an Italian architect and the founder and director of Onsitestudio. He received his PhD from ETH Zurich in 2018 and is currently unit professor of Architectural Design at Politecnico di Milano.
Roberta Marcaccio is a lecturer at the Architectural Association in London and was previously head of research and communication at DSDHA. Her writing has been featured in AA Files; Blueprint Magazine and in the books Real Estates (Bedford Press, 2014) and Erasmus Effect (Quodlibet, 2014).