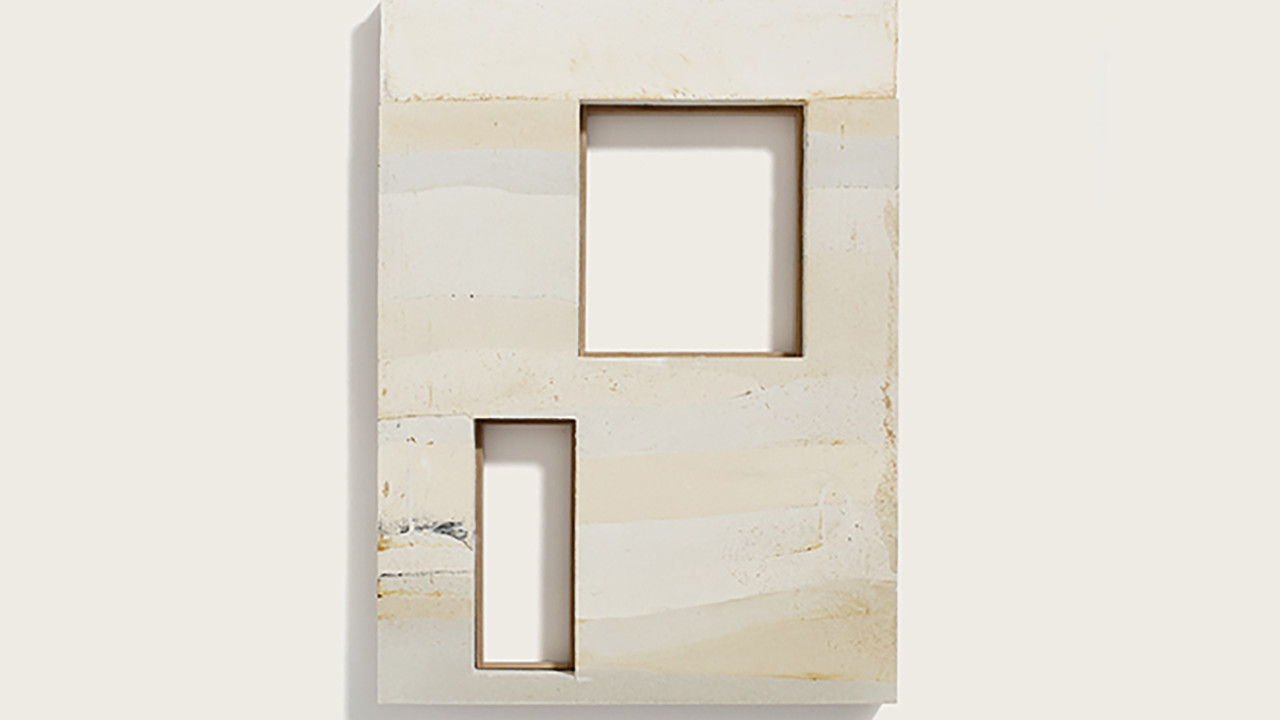 Talk
Does identity matter?
A symposium on architecture and identity
Friday 15 June 2018 11am - 6pm
The Benjamin West Lecture Theatre, Burlington Gardens, Royal Academy of Arts, Piccadilly
£25, £15 concessions. Tickets are available to purchase from the Ticket Desk
In partnership with

Join us for a day-long symposium exploring the impact of architecture on the identity of a city, and find out more about the influence of social and spatial identities on urban change.
The London Festival of Architecture's inaugural symposium will offer a rich exploration of identity in the context of individual and collective expression, place-making and architectural practice.
Identity can be seen as the intangible patina that has formed upon places over decades or centuries, or as a more synthetic recent invention by marketers and developers: either way it is fundamental to our understanding of the buildings and spaces around us.
Does Identity Matter? will bring together prominent architects, academics and commentators to explore how identity acts as a potent architectural force in shaping London. We will challenge how people connect and identify with their homes, workplaces and neighbourhoods and the city as a whole.
The LFA Symposium will explore the connections between architecture and identity through two expert panels. Building on specific case studies ranging from Shapira and Neve Sha'anan neighbourhoods in Tel Aviv to the former Ford factory in Dagenham, the first panel chaired by Rob Bevan will look into how a city's identity can be pulled apart through various architectural and spatial interventions.
Then, a second panel chaired by Shumi Bose will delve into the role of architecture in the production of a city's identity and will take a broader view, examining everything from the unmissable "icons" that define our skyline to the more technical but no less important impact of height restrictions on London's development.
The highlight of the day is a keynote address by Mary Duggan. In a talk entitled The identity of the profession: starting again, Mary will share her experience of setting up two successful practices and the role identity plays in forging a successful presence in a marketplace that is abundant in talent. Having initially founded Duggan Morris Architects, she will reflect upon its commercial success and the lessons she has taken from it in establishing Mary Duggan Architects, and the role identity has played in creating her own distinct profile, focus and skillset.
Following her presentation she will be joined in conversation by writer, broadcaster and architecture enthusiast Tom Dyckhoff.
This event is organised in partnership with the London Festival of Architecture.
Panel 1: The destruction of a city's identity
Verity Jane Keefe (visual artist, working predominantly within the public realm)
Outer London accidental love affairs
Notes and thoughts on research-led art practice rooted in the outer London boroughs, looking at the role and potential of the artist working within a regeneration context – particularly when you stay. A decade of lurking, close looking and responding in Barking & Dagenham.

Dr Clare Melhuish (Director, UCL Urban Laboratory; an anthropologist specialising in architecture and the built environment)
Universities as agents of change in urban identities
A paper on the role of universities in urban development and as actors in processes of urban change. She will consider how universities are engaging with narratives of identity and heritage in urban neighbourhoods and the impact they have on local communities.

Maya Ober (founding editor, Depatriarchise Design, a practice-led research platform that examines the complicity of design in the reproduction of oppressive systems; scientific assistant, Institute of Industrial Design, HGK FHNW Basel)
Antagonised identities of south Tel Aviv Neighbourhoods of Shapira and Neve Sha'anan
A site-specific examination of the life of the inhabitants of south Tel Aviv through feminist and post-colonial analysis of the physical and visual manifestations of different, often-antagonised identities present within a very constrained urban environment.

Rhiannon Williams (poet, MA Narrative Environments, Central St Martins)
Fracture edit: recoding the Cypriot buffer zone
A paper exploring the role of symbolic infrastructure at the Cypriot buffer zone border in dredging up wartime memories and maintaining a culturally unsustainable social division. The research considers alternate, progressive site features that instead promote cultural hybridity, acknowledging the relationship between the infrastructure of a region and the behaviour of its inhabitants.

Rob Bevan (chair) – architecture critic at the Evening Standard, has written widely on identity, destruction and the city

Panel 2: The production of a city's identity
Adam Greenfield (writer and urbanist; author of Radical Technologies: The Design of Everyday Life)
Inhospitable soil: destination London and the difficulty of the commons
Having reoriented itself as a shelter for global capital, London has fallen behind other world cities as a terrain on which ordinary people organise space for their own benefit. This brief talk describes the emergent aesthetic of such common spaces in cities worldwide, and explains why these spaces are almost entirely absent from contemporary London.

Mustafa Chehabeddine (Design Principal, Kohn Pedersen Fox)
Iconic architecture and the city identity
What is the power and influence of an iconic building? When cities become oversaturated with iconic buildings, how do any shine through? Mustafa Chehabeddine explores the role of iconic architecture, from London's evolving city cluster to other global cities including New York, Dubai, Hong Kong and Shenzhen.

Emily Gee (London Planning Director, Historic England)
London's identity on the (sky)line
We have controlled the height of buildings in London since the 19th century, and protected views of St. Paul's since 1936. How do we reconcile our desire for flashy tall buildings that "put London on the world map" with the special architectural and historic character that draws people to our capital?

Morag Myerscough (designer/artist fascinated by how colour, pattern and words can change urban environments and people's perceptions of spaces into places)
Can we together make belonging?
Morag is fascinated in finding if together we can make belonging. By presenting some of her own work, Morag will explore how an artist can work with community groups to develop ideas that reflect their identities drawing on shared cultural history and the heritage of the local area.

Shumi Bose (chair) – Senior Lecturer in Architecture, Central Saint Martins, UAL; curator at the RIBA