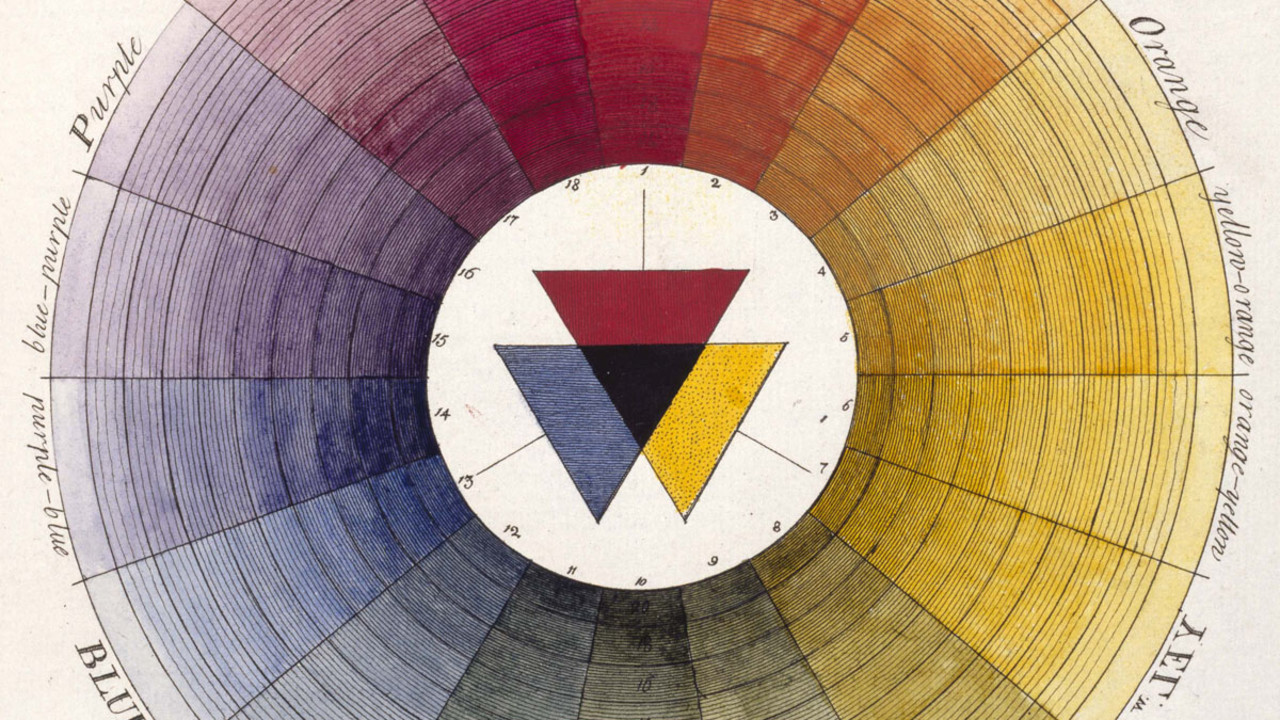 Short course
Colour, light and space: theory into practice
Six-day practical and theoretical course
Friday 31 August - Wednesday 5 September 2018
The British Academy Room and The Clore Learning Centre, Royal Academy, Burlington Gardens
£2,400. Includes all materials, light refreshments and lunch each day and drinks receptions throughout the week.
Priority booking for Friends of the RA opens on Thursday 15 February 2018 at 10am. Booking opens to the public on Monday 19 February at 10am.
A unique and immersive week-long practical and theoretical course exploring colour, light and space in art using a variety of media including dry and wet drawing materials, collage, oil and acrylic paints.
"The week has been an unbelievable journey for all of us. It has been transforming, inspiring, educational, just the most amazing experience of my entire life. It has been truly a wonderful gift that is just going to keep on giving."
Previous week-long course participant, 2017
Colour in painting is a highly emotive subject. Much has been written about the properties and origins of pigments; indeed, the subjective associations of colour within cultures from different times and places still pervade our modern everyday lives and rituals. Scientists and writers have theorised about the properties and classifications of colour and there are several famous works in the Academy's own archives, which will be referenced extensively in this week-long course focusing on colour.
Having a sound understanding of how colour can be organised is useful to the painter, but the challenge is putting this knowledge into practice. For example, the coloured glues of oil and acrylic paint can be notoriously difficult to control; some pigments are transparent whereas others are opaque. Coupled with a bewildering amount of mediums which can alter the consistency and sheen of a surface, it should be noted that although painters have a whole range of expressive potential at their fingertips, maximising the effectiveness of these ingredients can be a daunting endeavour; one which requires knowledge and working strategies.
Abstract painter Emyr Williams will lead this course, which will explore how the theoretical meets the practical. During the week, participants will create artworks, starting from a range of points and experiences, using colour through the mediums of collage, oil, and acrylic paints, and developing both the representational and abstract deployments of colour. Participants will explore traditional colour theory, the differences between local and synthetic colour, and colour in relation to space, surface and pictorial luminosity; working both systematically to analyse hue, saturation and tone and actively within the genres of still-life, landscape and abstraction. By making a series of individual paintings, participants will gain valuable insights into dealing with challenging technical issues, whilst simultaneously obtaining knowledge that can be used to enhance future practice and understanding.
Alongside the practical workshops there will be a series of lectures from internationally renowned art historian, Dr. Nicholas Watkins, Emeritus Reader in The School of Arts at the University of Leicester and author of over 12 books and numerous articles on colour and modern art. Lectures will include an exploration into the history and theory of colour structures, languages, meaning and content, alongside the works of French painters Pierre Bonnard, Henri Matisse and others critical to the evolution of art in the 20th and 21st centuries.
The theory will be complemented directly with practical sessions led by artist Emyr Williams. Sessions will focus on specific approaches, building up a skill-set and vocabulary over the week enabling participants to effectively use colours in isolation and in exciting combinations. The practicalities as well as the theories of working with colour will be explored through a range of painting techniques including collage, oil and acrylic paints, and working with still-life, landscape and abstraction.
The course will last six full days and is designed to provide detailed tutor feedback and maximum teaching time, to study directly from the RA's unique teaching collection with exclusive access to its world renowned specialist facilities and expert staff.
For more information about the course timetable, and for any enquiries, please contact Mary Ealden, Academic Programmes Manager, at mary.ealden@royalacademy.org.uk / 020 7300 8079
About the course
Introduction
Abstract painter Emyr Williams leads an intensive week-long course focusing on the practicalities and theories of colour, exploring painting techniques in collage, oil and acrylic paints, and working with still-life, landscape and abstraction.
Alongside these practical classes will be a specially designed series of lectures by renowned art history, modern art and colour theory expert, Dr. Nicholas Watkins, an acknowledged international authority on Matisse and modern art, who will be looking at colour structures, languages, meaning and content, with examples from modern artists including and the works of both Henri Matisse and Pierre Bonnard amongst others.
Throughout the week, Emyr Williams will talk about his own professional practice, which explores the relationship between colour and surface in abstract painting.
The week long course will also include an exclusive visit to the Royal Academy's Archive and Library to view unique and relevant works from the RA Collection, as well as an external exhibition visit to provide a range of experiences in the Royal Academy and London.
Who can take this course?
This course is suitable for enthusiastic and curious beginners who are looking for an introduction to colour which includes both theory, art history and practice.
The course is suitable for individuals with existing artistic practice and previous experience who would like to immerse themselves in a week-long course designed to focus on the use and understanding of colour to further develop understanding, technique and ability, informed by established approaches.
This course is for you if:
• You are curious to explore the different approaches to colour, using a range of materials and techniques
• You wish to develop a more comprehensive understanding of colour and its applications and theories
• You would appreciate learning to develop approaches to colour and painting amongst a group of like-minded individuals in a focused, relaxed and supported manner
• You have some prior knowledge of colour and its application and would like to expand upon your skills
• You wish to learn more about the approaches to colour painting through the work of Matisse and Bonnard
• You would like a new perspective in your approach to painting
• You have no prior experience of drawing, painting or collage, but are interested in the details of these practices and techniques
Minimum age 18
The number of participants is strictly limited to enable detailed feedback from the course tutor.
What's included?
Price: £2,400
Registration from 10.00am
10.30am-5.30pm each day, with additional, optional evening events taking place throughout the week from 6-8pm
Includes:
• Exclusive access to the Royal Academy's new Clore Learning Centre throughout the week, a brand new dedicated learning space
• All specialist, practical art materials, as selected by the course leaders and guest speakers
• An exclusive visit to the RA Archive and Library with a member of the Collections team to view original works from the Collection with a direct link to the history of colour in art, its theory and use in teaching artists
• An introduction to the Academy and relevant works in the Collection
• Critical feedback and specialist instruction from a practising artist who specialises in colour
• Complimentary lectures from a world-renowned expert on colour, Matisse and Bonnard.
• An external visit to a major art exhibition
• Light refreshments and lunch each day
• Drinks receptions throughout the week
• A certificate of participation upon course completion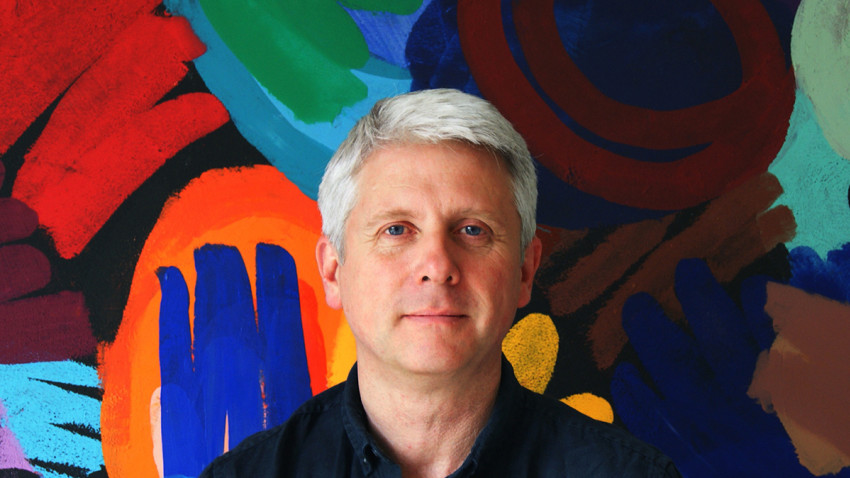 About the tutor
Emyr Williams
Emyr Williams has been an abstract painter for over 30 years. He has exhibited widely in the UK, Europe and North America; his work has won awards and is held in many public, corporate and private collections worldwide. He has taught and lectured in schools, colleges and universities in the UK, France and the USA, including delivering ongoing courses at the Royal Academy as part of the Academic Programme. Emyr has written essays and reviews on painting and sculpture for the online art forums Abstract Critical and Abcrit. He has also written debate pieces titled Seeing Art in the Flesh and Is Colour Purely Subjective? for the RA Magazine and has recently had his own book published, titled Abstraction and Abstract Painting; featuring his own work, historical references, theoretical viewpoints and offering readers many insights, strategies and guidance in working with paint and colour to make advanced abstract painting.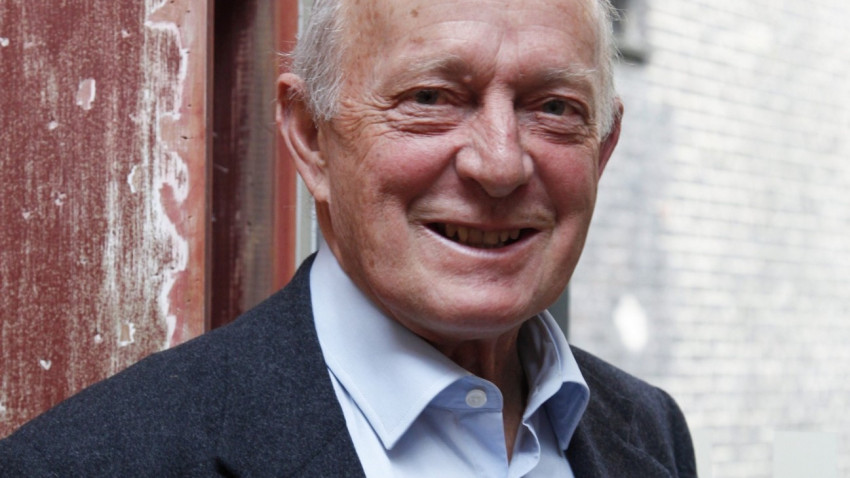 About the lecturer
Nicholas Watkins
Nicholas Watkins, BA Hons, MPhil, PhD, Emeritus Reader in The School of Arts at the University of Leicester, is an acknowledged international authority on Matisse and modern art. His MPhil dissertation at the Courtauld Institute of Art was on Matisse's use of colour, which is a theme he has returned to throughout his research.
During a lengthy career spent lecturing at art schools and universities, Nicholas has written numerous books, specialist articles and reviews on Matisse. He has also curated and contributed to major exhibitions on modern art and catalogues on Matisse and French painting, notably: Matisse (Phaidon Press, Oxford 1984) and Matisse (Phaidon Press, London 1992) described as "A brilliant and accessible analysis of Matisse's use of colour" (Kate Baillie, Provence and the Côte d'Azur, London 1998). Other notable books include Bonnard (Phaidon Press, London 1994); Les Chefs-d'oeuvre du Matisse et Les Matisse de Matisse, exhibition and catalogue, Tokyo 1991, to raise money for the renovation of the Musée Matisse at Nice; The Genesis of a Decorative Aesthetic in Beyond the Easel: Decorative Painting by Bonnard, Vuillard, Denis and Roussel, 1890-1930, The Art Institute of Chicago and The Metropolitan Museum of Art, New York, 2001; Behind the Mirror, Aimé Maeght and His Artists, Bonnard, Matisse, Miró, Calder, Giacometti, Braque (Royal Academy of Arts, London 2008); 'Bonnard et l'art décoratif' in Pierre Bonnard Peindre L'Arcadie (Museé d'Orsay, Paris 2015) and Pierre Bonnard Painting Arcadia (Fine Arts Museum of San Francisco 2016); and most recently, 'The Making of Matisse' in the Royal Academy of Arts Magazine, Summer 2017.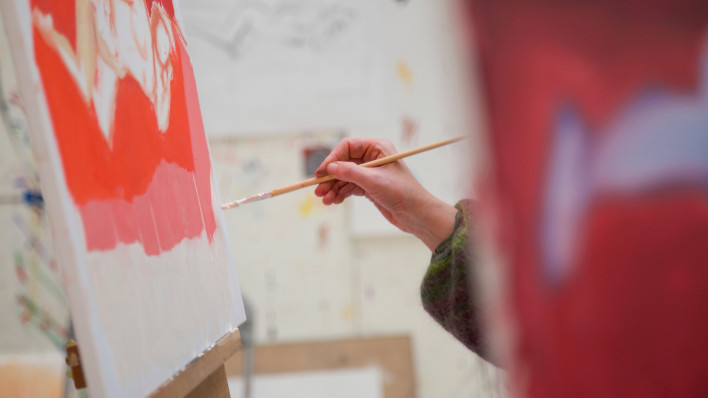 Our courses and classes programme
Our programme of short courses and classes offers the opportunity to explore a range of subjects, led by expert tutors and practising artists.