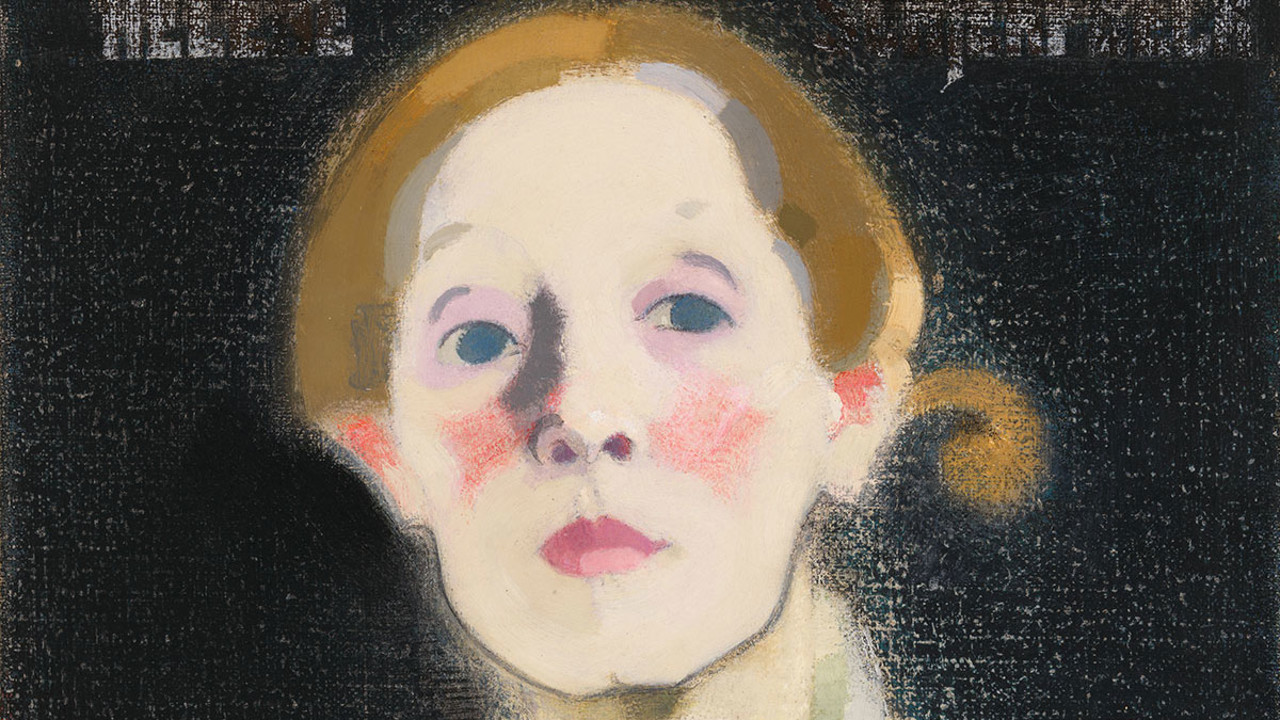 Short course
Helene Schjerfbeck Symposium
One-day symposium
Friday 27 September 2019 9am - 6.30pm
The Benjamin West Lecture Theatre, Burlington Gardens, Royal Academy of Arts
£50. Includes a complimentary ticket to the Helen Schjerfbeck exhibition.
Helene Schjerfbeck
Supported by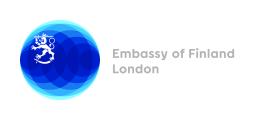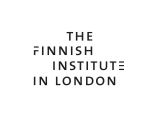 Join us for an academic symposium exploring the extraordinary paintings of Finnish artist Helene Schjerfbeck (1862-1946) and themes raised by her work.
Talented and widely travelled, Schjerfbeck found artistic success at a young age. In the 1880s she connected with artists' colonies in Pont Aven, Brittany and St. Ives, Cornwall. In her later years, she left the Finnish capital for a quieter life that allowed her to concentrate on her work. Nonetheless, keeping in touch with artist friends and the seismic shifts in modern art, she produced some of her most raw and radically abstracted paintings in these years. Schjerfbeck's striking artworks are famous within her native Finland but until now have been largely omitted from the 20th century art historical canon.
This interdisciplinary symposium, timed to coincide with the first solo exhibition of her work in the UK, will explore Schjerfbeck's life and art, and will situate her work in relation to her contemporaries as well as later artists. International scholars, museum professionals and artists are invited to explore a range of ideas that stem from the exhibition.
Schedule:
9.00 - 10.00
Helene Schjerfbeck Exhibition Access
10.00 - 10.15
Welcome from RA CEO, Axel Ruger
10.15 - 11.50
Session 1: European Artist Colonies
13.15 - 15.00
Session 2: Modernist Artist Sources
15.30 - 16.15
Artist In-Conversation with Chantal Joffe, Ian McKeever and A K Dolven
16.15 - 17.15
Session 3: The Passing of Time and Schjerfbeck's Self-Portraiture
17.15 - 18.30
Wine Reception
About the speakers
Lena Holger
Lena Holger (C.Phil.) is a well-known Swedish researcher in art history and an author. She has worked at several Swedish art museums, most recently as senior curator at the National Museum of Fine Arts in Stockholm (1988−2008). She has researched the life and art of Helene Schjerfbeck for more than 30 years and written a number of books and articles about her, and she has produced and curated Schjerfbeck exhibitions in Sweden, Norway, Danemark and Finland since 1987. She has also published books on other Finnish and Swedish artists, most recently on the Finnish Ellen Thesleff (Edition Ordkonst, 2016) and the Swedish Hélène Vejrich (Carlssons bokförlag, 2017).
Axel Rüger
Axel Rüger is Secretary and CEO of the Royal Academy, a post he took up in June of this year. He studied Art History at the Freie Universität in Berlin, the University of Cambridge and Queen's University, Kingston, Ontario. He was appointed Curator of Dutch Paintings 1600-1800 at the National Gallery in London in 1999. In 2006 Rüger became the Director of the Van Gogh Museum in Amsterdam and The Mesdag Collection in The Hague. During his tenure the visitor numbers grew from 1.4 million to around 2.2 million. The museum also developed its digital offer. The website has now 6.5 million viewers per year and on social media the museum has over 7 million followers and the highest engagement rate of any art museum worldwide. Rüger also holds several external board positions and appears regularly on television and radio.
Sophie Oliver
Dr Sophie Oliver is a lecturer in modernism at the University of Liverpool. She specialises in writing by women, and is especially interested in feminism, the relationships between literature and visual cultures, and the afterlives of modernism. She has published work on Djuna Barnes and on Jean Rhys, who was also the subject of an exhibition she conceived and curated at the British Library in 2016, Jean Rhys, Wide Sargasso Sea and the Making of an Author. Sophie's first authored book, Make It New? Modernism, Fashion and Transatlantic Modernity, is forthcoming in 2020. Sophie also writes about literature and art for mainstream magazines, including the TLS, Burlington Magazine and The White Review.
Kathryn Brown
Dr Kathryn Brown is a specialist in modernist art and literature. Her books include Women Readers in French Painting 1870–1890 (Ashgate, 2012), Matisse's Poets: Critical Performance in the Artist's Book (Bloomsbury Academic, 2017), Matisse: A Critical Life (forthcoming, Reaktion) and (as editor and contributor) The Art Book Tradition in Twentieth-Century Europe (Ashgate 2013), Interactive Contemporary Art: Participation in Practice (IB Tauris, 2014), Perspectives on Degas (Routledge, 2016) and Digital Humanities and Art History (forthcoming, Routledge). Brown is a lecturer in art history at Loughborough University. She is the series editor of Contextualizing Art Markets for Bloomsbury Academic.
Marja Lahelma
Dr Marja Lahelma is a Helsinki-based art and cultural historian with a special interest in Symbolist art, questions of the self and subjectivity, and on the intersections of art, science, and esotericism. After receiving her doctoral degree in art history in 2014, she has worked as a Postdoctoral Researcher at the Universities of Helsinki and Turku and as a Visiting Researcher at the University of Edinburgh, including a six-month fellowship at the Institute for Advanced Studies in the Humanities (IASH). Dr Lahelma has held lectures and taught courses in art history at various universities and art institutions. She has also worked in the museum field, curated exhibitions and organised conferences and other events in collaboration with museums and art galleries. She has published numerous articles based on her research and is the author of monographs on the artists Hugo Simberg (2017) and Akseli Gallen-Kallela (2018) published by the Finnish National Gallery.
Griselda Pollock
Griselda Pollock is Professor of Social and Critical Histories of Art and Director of the Centre for Cultural Analysis, Theory and History (CENTRECATH) at the University of Leeds, UK. Since her milestone publication, Old Mistresses, Women, Art and Ideology in 1980, she has developed "feminist interventions in art's historie" extensively on artist-women from 19th century to the present. Recent publications include After-affects I After-images: Trauma and Aesthetic Transformation in the Virtual Museum, (Manchester University Press, 2013), Art in the Time-Space of Memory and Migration (Freud Museum & Wild Pansy Press, 2013) and her major study of the German Jewish artist (1917-1943) Charlotte Salomon in the Theatre of Memory (Yale, 2018) and articles on Turner Prize winning African-British artist Lubaina Himid (b.1954). Forthcoming are Concentrationary Art (2019), Is Feminism a Bad Memory? (Verso, 2019), The Case against "Van Gogh": Memory, Place and Modernist Disillusionment (Thames & Hudson, 2020) and Monroe's Mov(i)es: Class, Gender, Nation and the agency of Marilyn Monroe (2020).
Chantal Joffe
Born in 1969, Chantal Joffe lives and works in London. She holds an MA from the Royal College of Art and was awarded the Royal Academy Wollaston Prize in 2006. Her recent solo exhibition titled Personal Feeling is the Main Thing at the The Lowry, Salford [2018] presented works from across Joffe's career addressing themes of portraiture, motherhood, passing time and art's relationship to history. Joffe has exhibited nationally and internationally will create a major new public work for the Elizabeth line station at Whitechapel. Titled A Sunday Afternoon in Whitechapel, the work will be on view when the Crossrail station opens in 2020. Chantal Joffe brings a combination of insight and integrity, as well as psychological and emotional force, to the genre of figurative art. Hers is a deceptively casual brushstroke.
Jeremy Lewison
Jeremy Lewison is an expert on modern British and contemporary art. After being Director of Kettle's Yard, Cambridge he worked at the Tate Gallery for 18 years where he was Director of Collections until 2002. Among his many publications are books on Jackson Pollock, Barnett Newman, Ben Nicholson and Anish Kapoor. He has curated many major museum exhibitions of modern and contemporary art, including Alice Neel: Painted Truths, and the groundbreaking exhibition J. M. W. Turner, Claude Monet and Cy Twombly: Later Paintings for Moderna Museet, Stockholm, Staatsgalerie Stuttgart and Tate Liverpool, which ran from October 2011 to October 2012. Jeremy Lewison was the lead curator of the Helene Schjerfbeck exhibition at the RA.
Annika Landmann
Dr Annika Landmann wrote her PhD thesis on the self-portraits of Helene Schjerfbeck at the University of Hamburg (Helene Schjerfbecks Selbstbildnisse – an den Grenzen des Ich, Hamburg University Press, 2018). During her research, the German-Finnish scholar was a fellow at the University of Turku, Finland. She specialises in the painting of the Nordic countries between the 1880s and the 1940s and is co-author of Nordische Malerei. Im Licht der Moderne (Prestel, 2016). Landmann is currently a postdoctoral fellow at the Jacobs University Bremen within the research project German-Finnish Artistic Relations and Cultural Exchange in the 20th Century (DAAD/Academy of Finland) and works for various museums and cultural institutions among other fields in the area of art education.
A K Dolven
A K Dolven lives and works in Oslo and Lofoten, Norway. Dolven's practice involves a variety of media; painting, photography, performance, installation, film and sound. Recurring themes in her extensive production are the representation of natural forces and their deep resonance with human sensibilities. Her work alternates between the monumental and the minimal, the universal and the intimate, resonating with concepts and structures beyond the confines of any particular piece. Interpersonal relations and interactions are central to her practice. History's trace reveals itself in the use of found objects and voices: a bed of marble from the arctic with millions of years of narrative seng 2019 or the sound of a found grounded bell from 16th century, from Scraptoft, now as permanent installation Out of Tune in Folkestone. A K Dolven has exhibited extensively internationally at a wide range of institutions and galleries. Her work is included in numerous international private and public collections. Dolven received the Fred Thieler Prize in Berlin in 2000 and the Swedish Prince Eugen Medal for outstanding artistic achievements, in 2005.
Ian McKeever
McKeever's first solo exhibition was held in 1973 at the ICA, London. In 1989 he was awarded the prestigious DAAD scholarship in Berlin, which was followed in 1990 by a major retrospective exhibition at the Whitechapel Gallery, London. McKeever's work has been exhibited on an international level; he participated in Dialogue, Moderna Museet, Stockholm, 1985, New Abstraction, Museo Nacional Centro de Arte, Reina Sofia, Madrid and Museo d'Art Contemporarie, Barcelona, 1996, Royal Academicians in China, National Gallery, Beijing, Shanghai Art Museum and Royal Academy of Arts, London, 2005, Tate Britain, 2011 and National Museum of Norway, 2012. McKeever's work is represented in leading international public Collections, including Tate, British Museum, Royal Academy of Arts, London; Museum Moderner Kunst, Vienna; Museum of Fine Art, Budapest; Louisiana Museum of Modern Art, Humlebæk; Glyptotek, Copenhagen; Museum of Contemporary Art, Helsinki; Brooklyn Museum of Art, New York; Metropolitan Museum of Art, New York; Boston Museum of Fine Art and Yale Center for British Art, Connecticut. In 2003 he was appointed a Royal Academician.
Sarah Lea
Sarah Lea is an art historian and exhibitions curator. Having joined the RA in 2007, Sarah has curated several major exhibitions including Joseph Cornell: Wanderlust (2015), Dali / Duchamp (2017), Tacita Dean: Landscape (2018), Klimt/Schiele Drawings (2018), Helene Schjerfbeck (2019) and most recently Antony Gormley (2019).
Dr Charlotte Ashby
Dr Charlotte Ashby is an art and design historian based in London. Her research focuses on issues of nationalism, internationalism and modernity in the nineteenth and twentieth centuries. Recent publications include Modernism in Scandinavia: Art, Architecture and Design (Bloomsbury 2017) and Imagined Cosmopolis: Internationalism and Cultural Exchange, 1870s-1920s, co-edited with Grace Brockington, Daniel Laqua and Sarah Victoria Turner (Peter Lang 2019). Ashby's PhD (2007) was undertaken at the University of St Andrews and her Postdoctoral Fellowship at the Royal College of Art, London. She lectures at Birkbeck, University of London and has previously taught at the Courtauld Institute of Art, University of Oxford, Bristol University and the V&A.
Dr Anna-Maria von Bonsdorff
Dr. Anna-Maria von Bonsdorff works as the Chief Curator in the Ateneum Art Museum, Finnish National Gallery. She has curated many international exhibitions, most recent ones being Amedeo Modigliani and Frantisek Kupka. Von Bonsdorff specialises at the end of the 19th and beginning of the 20th century fine art and was the project leader and curator for 'Japanomania in the Nordic Countries' (2016) and also for the 'Silent Beauty. Nordic and East Asian Interaction' (2019). Dr von Bonsdorff has contributed to scholarly publications and exhibitions in Finnish and international modern art and design. She is an international authority on modern colour theory, visual cultures of landscape and space; identities of 'nation' and transnational capitals of art, and East-West artistic exchange from 1880-1940s. Her PhD was on 'Colour concepts in early twentieth-century Finnish and European art' and she has contributed to numerous publications, most recently on Helene Schjerfbeck (Royal Academy, London: 2019) and Kupka (Grand Palais RMN, Paris: 2018). Her 2015 publication on Schjerfbeck was the developed outcome of her international collaboration with Tokyo University of the Arts (Japan: 2015). She has been a contributor on the recent multi-author studies on colour theory, music and modernism, building on her PhD (2012): Symbolist Landscapes: Van Gogh to Kandinsky (Amsterdam, Edinburgh, Helsinki, 2012). She is also one of the curators for the Helene Schjerfbeck exhibition in London in the Royal Academy of Arts and Helsinki, Ateneum Art Museum. Dr. von Bonsdorff is also a visiting Professor at the University of Coventry, UK.
Dr Darren Clarke
Dr Darren Clarke is the Rausing Head of Collections, Research and Exhibitions for The Charleston Trust, the charity that looks after the former home in East Sussex of the Bloomsbury group artists Vanessa Bell and Duncan Grant. He has curated several exhibitions, most recently Orlando at the present time (2018), an exploration of Woolf's 1929 novel using historical works and contemporary responses, including two new artists commissions; and Post-Impressionist Living: The Omega Workshops (2019) a major survey of Roger Fry's short lived but influential design project, bringing together nearly 200 objects and designs. Among his published works he has contributed the essay Duncan Grant and Charleston's Queer Arcadia to Queer Bloomsbury (EUP, 2016). He is the editor of the Charleston Press, the newly established publishing arm of the Charleston Trust, whose titles include Orlando at the Present Time (2018), In Colour (2019) and Post-Impressionist Living: The Omega Workshops (2019).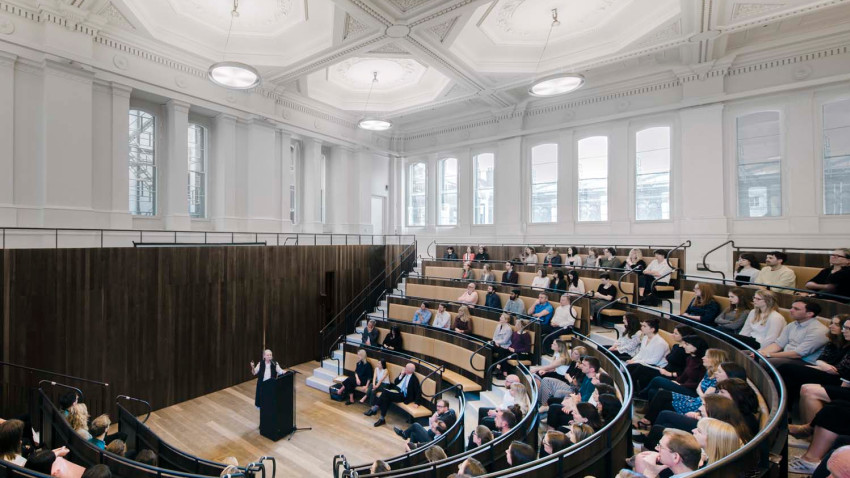 The Benjamin West Lecture Theatre
The Benjamin West Lecture Theatre builds on the RA's heritage of rigorous and lively debate. This magnificent double-height space, with over 250 seats, allows us to share our artists and scholars with the world. Original clerestory windows provide a spectacular day-lit space, brought to life with a continuous programme of events including lectures, debates, film screenings and concerts.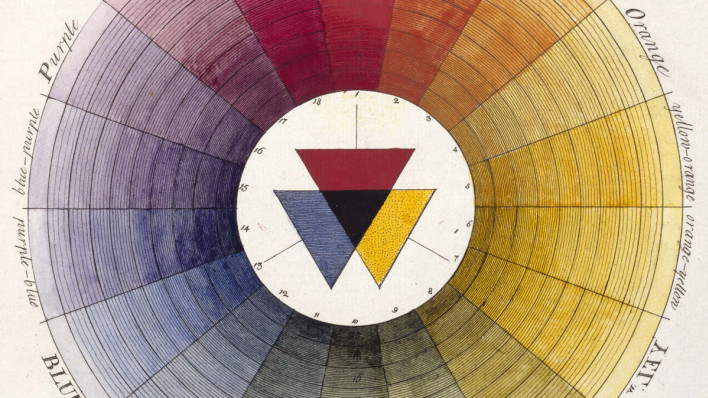 Our courses and classes programme
Our programme of short courses and classes offers the opportunity to explore a range of subjects, led by expert tutors and practising artists.