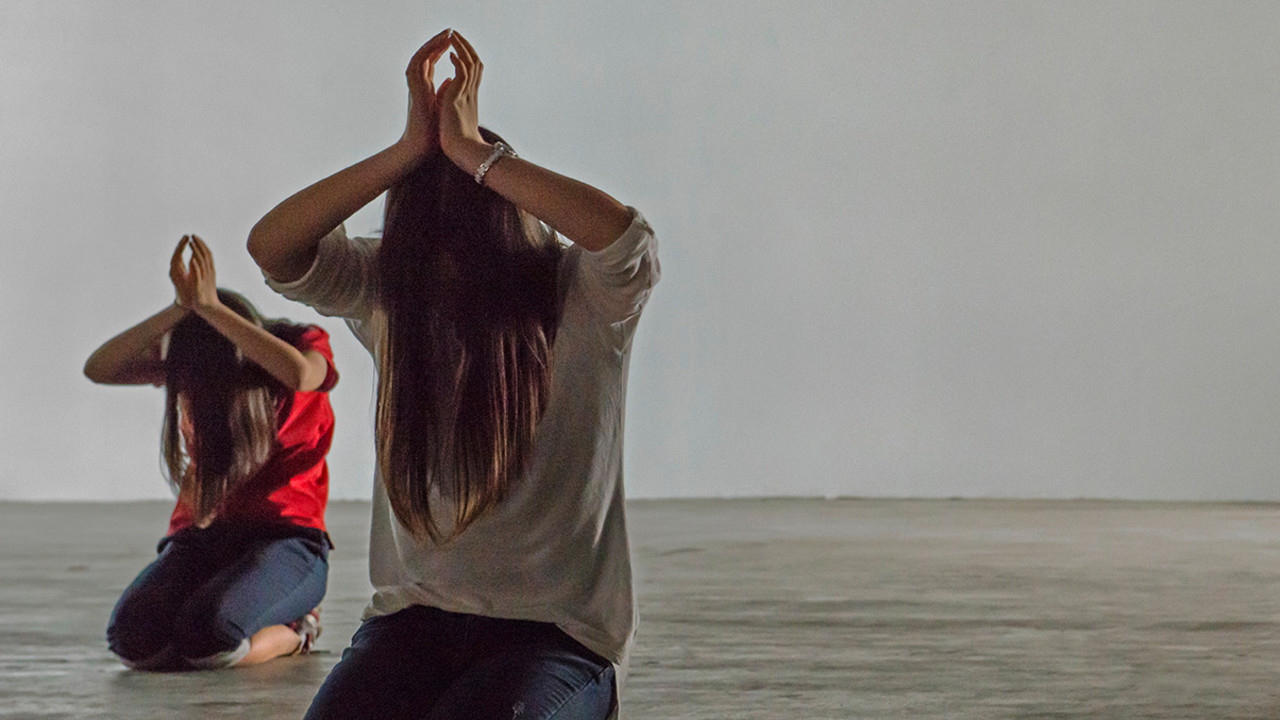 Special events
Block Universe: Young In Hong
'5100: Pentagon'
Sunday 4 June 2017 3 - 4pm
Annenberg Courtyard, Burlington House, Piccadilly
Free, no booking required.
Block Universe presents Young In Hong and her performance piece '5100: Pentagon'.
Block Universe, London's annual international performance art festival, is back for a third year with a week-long programme of newly commissioned performances and UK premieres, alongside an enhanced public programme of talks and workshops. This year's festival theme will explore ideas around political bodies, both personal and public, addressing identity politics and notions of nationhood set against the changing socio-political landscape in post-Brexit Britain. Looking at networked communities and the power of collective voices, Block Universe will champion work that questions the status quo in divisive times.
The choreographed movements for 5100: Pentagon were inspired by collected archival images relating to the 5.18 Gwangju uprising. The music for the performance was written based on the 1980s demonstration anthem, A Song of May. Each performance is constructed based on a web-tutorial accessed by anonymous groups of participants with no restrictions to age, gender and art experience. This project brings to light an unexplored period in history by recreating an intensive moment, performed repetitively (and differently) by different participants each time.
Young In Hong Young In Hong (b 1972) is based in London and Seoul and holds a PhD in Fine Art from Goldsmiths, University of London. She had her first exhibition at Cecilia Hillström Gallery in the spring of 2013. Hong's work has been shown in international venues such as ICA London (2015), Gwangju Biennale (2014), Plateau Museum, Seoul (2014), Museum of Art and Design, New York (2011), Saatchi Gallery (2010), and a special exhibition at Liverpool Biennale (2008). Furthermore, Hong has exhibited extensively in Europe and Asia and is represented in the collections at Nya Karolinska Hospital, Stockholm, Korean Eye, London, and Gyeonggi MOMA, Korea.
Audiences are invited to participate and can watch the movement demonstration below.
Made possible with the support of Bath University.