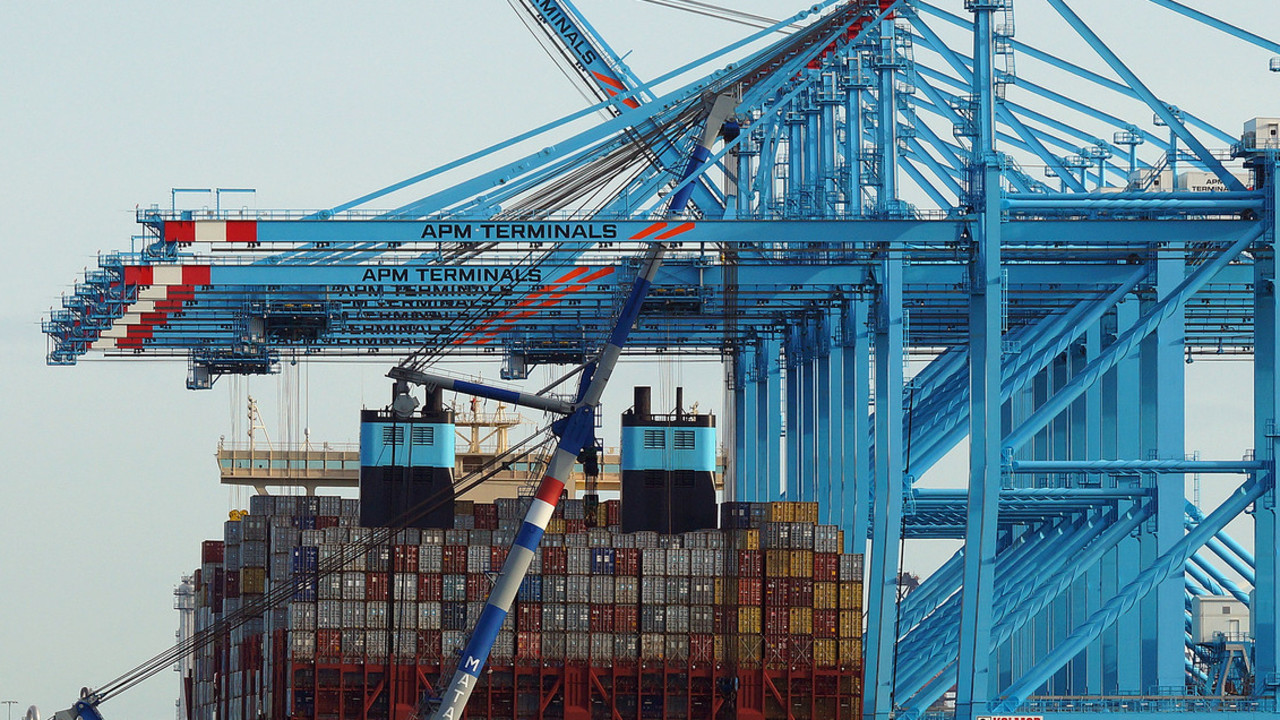 Talk
Automated environments
Feminist futures
Monday 5 March 2018 6.30 - 8pm
Geological Society, Piccadilly, W1
£12, £6 concessions. Includes talk and drinks reception.
Priority booking for Friends of the RA opens on Wednesday 3 January 2018 at 10am. Booking opens to the public on Monday 8 January 2018 at 10am.
In association with the Dutch Pavilion at the Venice Architecture Biennale 2018

Join us as we celebrate International Women's Day with a panel discussion exploring how architecture can help to create inclusive, liveable, and socially aware cities that embrace the full gender spectrum in an age of robotisation.
The effects of automation are rarely limited to economics or issues around the division of labour. Changes to production and the service industries that are a result of increased automation are actively shaping our cities and how we interact with them. Architecture's engagement with the futures that come with these processes are manifold and embrace both the positive and negative potential of automation. From additional leisure time and a focus on individual agency and creativity, to dystopian visions where unemployment and inequality run rampant, it is without question that the built environment can affect the shape of things to come.
Automated environments may have eliminated certain gender associations ascribed to specific jobs, but they have also reinforced gender roles and inequalities. Technology and the direction it takes is influenced by prevalent social tensions and disparity; as such, if we are to reduce inequality and gender stereotyping, we must aim to avoid replicating existing pernicious social dynamics and, instead, unearth architecture's potential to facilitate change. Can architecture and the design of spaces allow both men and women, humans and non-humans, to express their full potential and provide a working alternative to the status quo?
Join us as we discuss whether automation can lead to a feminist utopia and, if it does, what those spaces might look like.
Speakers:
Marina Otero – Director of Research at Het Nieuwe Instituut, where she leads the long-term research project Automated Landscapes; Curator of WORK, BODY, LEISURE, the Dutch Pavilion at the Venice Biennale 2018
Nina Power – philosopher and cultural critic, Senior Lecturer in Philosophy at University of Roehampton, and author of One-Dimensional Woman and many articles on European philosophy, politics and culture
Femke Snelting – Artist and designer, developing projects at the intersection of design, feminism and free software
Ellie Cosgrave (chair) – Lecturer in Urban Innovation, UCL; and Director of the City Leadership Lab, UCL
Respondents:
Grace Quah – practitioner working at the intersection of architecture and design; author of Silvertown Plug-In, a spatial critique of domestic labour
Susan Schuppli – artist-researcher and writer; Director & Reader of the Centre for Research Architecture, Goldsmiths, University of London; currently running the project Logistical Nightmares
Supported by the Embassy of Spain in London.
ERROR - UnsupportedModule: AudioModule