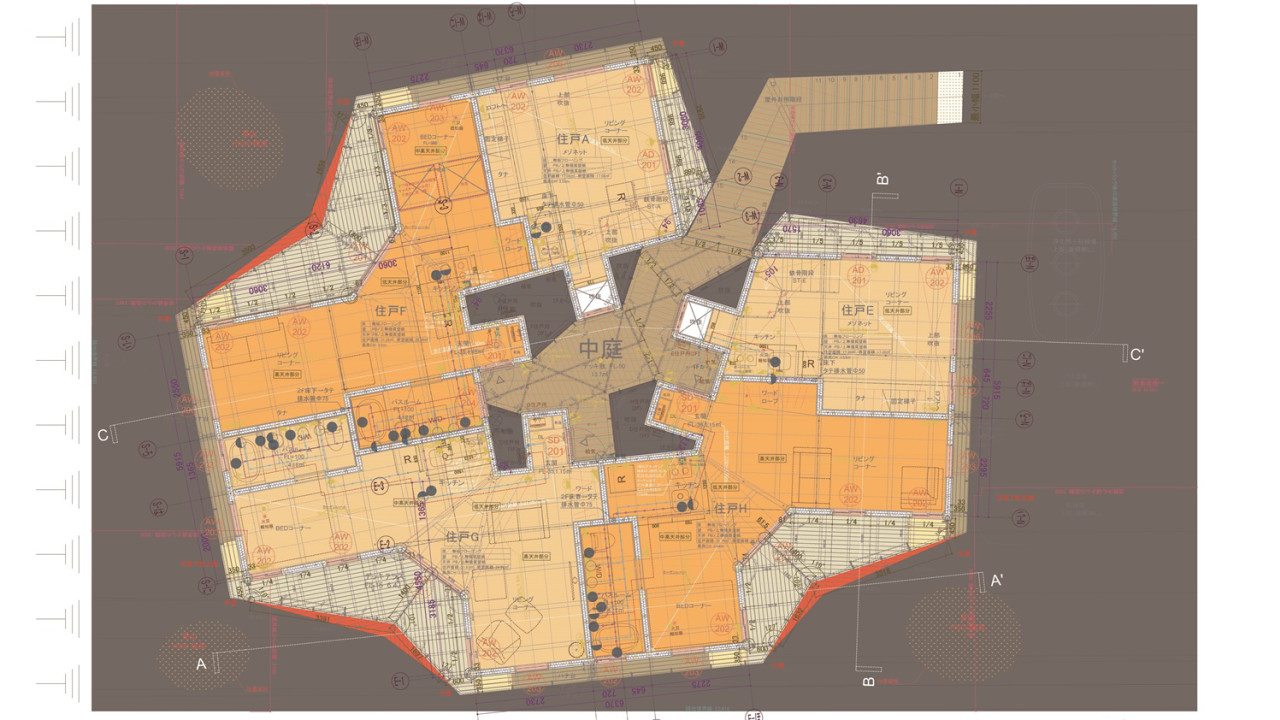 Talk
Yuji Tanabe: Arup Prize for Emerging Talent for Architecture
Winner talk
Friday 28 July 2017 7 - 7.30pm
Main Galleries, Burlington House, Royal Academy of Arts
Free with exhibition entry, no booking required.
Summer Exhibition 2017
The Summer Exhibition Architecture Room hosts a talk discussing the winning project for this prize for up-and-coming architects – Flower Apartment by Yuji Tanabe.
Join us as Rob Wilson from the Architects' Journal and Nigel Tonks from Arup, both members of the jury that selected the winner, take a closer look at Yuji Tanabe's drawing of an apartment in the Chiba Prefecture district of Tsudanuma.
Nigel Tonks, Arup's leader of buildings, London, describes the project:
"Among the entries from young and emerging practices, Tanabe's restrained drawing for Flower Apartment speaks closely to the curator's aim of architecture as an instruction-based art. This elegant piece works as a drawing and a model, depicting boundaries and scale in an engaging way. Tanabe's approach to layering information authentically conveys a feeling of space in this simple apartment building."
Yuji Tanabe on the Flower Apartment
Yuji Tanabe provides a brief overview of his career and explains the reasoning behind the winning project.