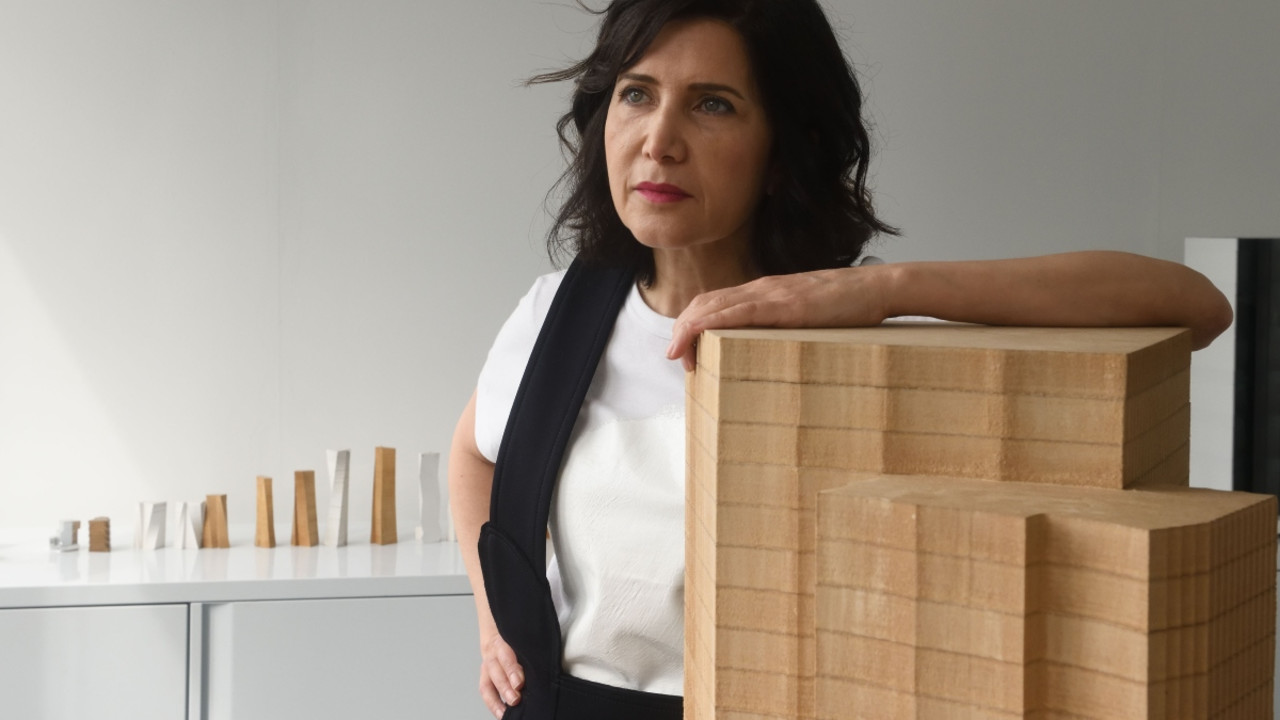 Talk
Farshid Moussavi on the role of architects
Artists on Art
Thursday 27 April 2023 6.30 - 7.30pm
The Benjamin West Lecture Theatre | Burlington Gardens or digital livestream
£20/£12 conc in person or £10/£8 conc online
In person tickets for this event have now sold out. Join us online.
Friends of the RA book first
Supported by Bloomberg Philanthropies' Digital Accelerator Programme

Architect Farshid Moussavi RA discusses the role of the Architect today in this special event.
This event can be enjoyed in person at the Benjamin West Lecture Theatre, or via a digital livestream.
As part of a series of six special talks by artists and architects, Farshid Moussavi will discuss the role of the architect in the design process and how architecture can be open to new possibilities and to chance.
Farshid Moussavi OBE RA is an internationally acclaimed architect and Professor in Practice of Architecture at Harvard University Graduate School of Design. Her approach is characterised by an openness to change and a commitment to the intellectual and cultural life of architecture. She lectures regularly at arts institutions and schools of architecture worldwide. Her recent book Architecture & Micropolitics demonstrates the interaction of architecture and society through four key designs by her award-winning architectural practice, Farshid Moussavi Architecture (FMA).
This special lecture is part of our Artists on Art series, a set of six lectures by leading artists and architects, exploring art-making, art education and creativity today. 2023 marks the 300th anniversary of the birth of Sir Joshua Reynolds, the Royal Academy's first president, who lectured on the role of artists and art education at the RA Schools in his ground-breaking Discourses on Art.
Since our foundation over 250 years ago the Royal Academy has been a place for artists, where art is taught, made and shaped. Inspired by the questions Reynolds first posed, Artists on Art addresses what it means to be an artist and architect in the 21st century.
The event will be accompanied by speech to text transcription courtesy of Stagetext.