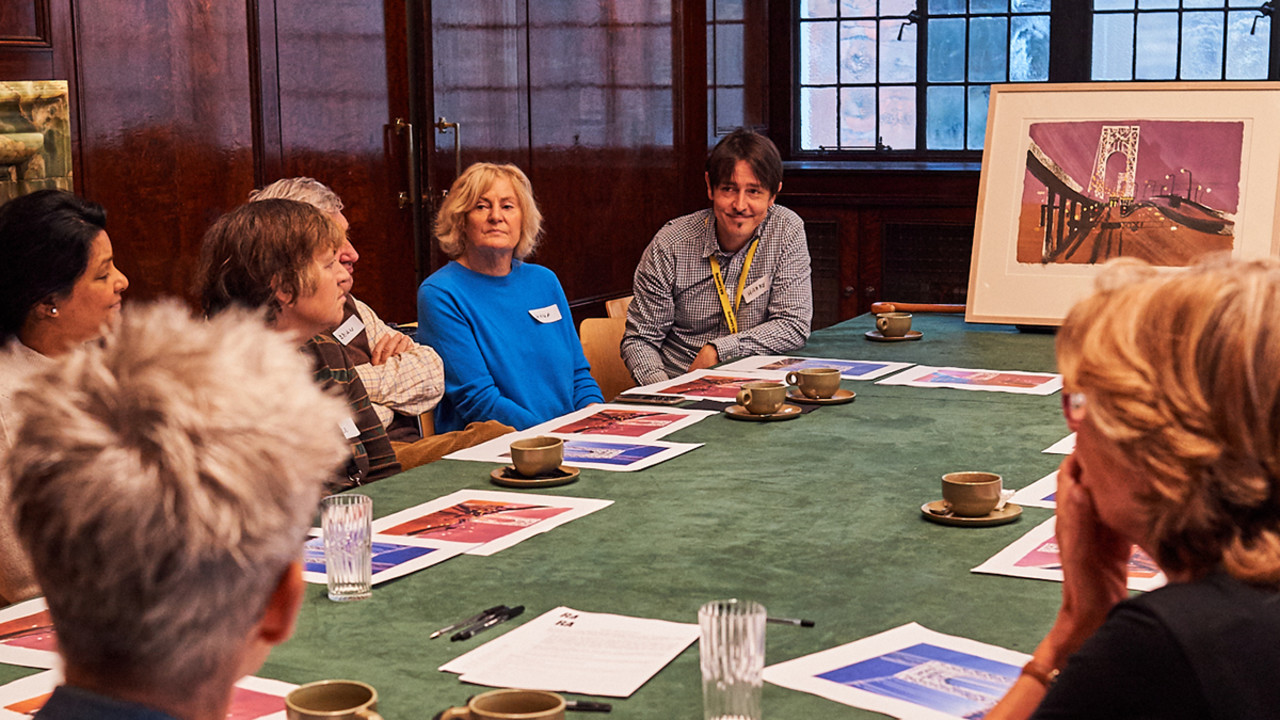 Talk
Art, coffee and conversation sessions for people living with dementia
InMind
20 April 2020 11am - 12.30pm
18 May 2020 11am - 12.30pm
22 June 2020 11am - 12.30pm
Meet in the front hall of Burlington House
Join us for hot beverage and an in-depth discussion and exploration of artworks from the RA Collection.
Artist educators facilitate these monthly sessions for individuals living with early to mid-stages of dementia and their carers, friends and family members. Take part or listen at an in-depth, hour-long conversation about a work from the RA Collection. The discussion is supported by the use of multisensory objects relating to the work. This event includes refreshments and volunteer support is provided.
Please contact access@royalacademy.org.uk or 020 7300 5732 if you would like to be added to the waiting list for this event.