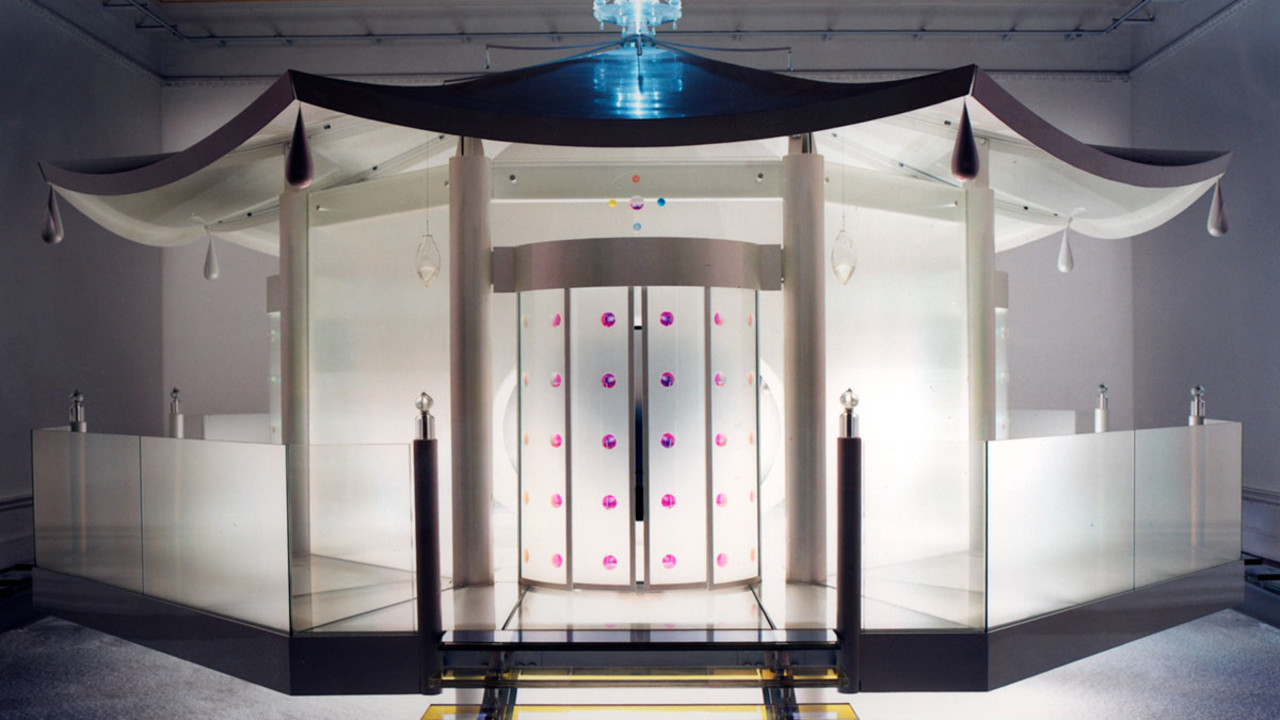 Talk
Art as fulfilment: the use of religion and spirituality in contemporary art
Does art connect us?
Saturday 16 February 2019 11am - 12.30pm
The Benjamin West Lecture Theatre, Burlington Gardens, Royal Academy of Arts
Bill Viola / Michelangelo
Supported by the Genesis Foundation, with grateful thanks to John Studzinski CBE.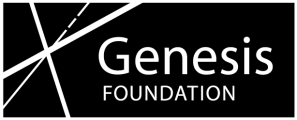 As part of our day of events titled 'Does Art connect us?' our panel, chaired by Andrew Graham Dixon, and including Marina Warner, Professor Ben Quash and Mariko Mori, examine how artists and the public might use contemporary art as a means to express and reflect on religion and spirituality.
The preoccupation with fundamental questions of life are often central to an artist, their work and their audiences. Art can challenge our beliefs and provoke debate. For an artist, art can be a place where personal thoughts and beliefs can be expressed and problems can be detoxified. Our panel questions whether an audience can achieve an emotional or spiritual connection through art? Are they more likely to visit a museum than a place of worship? In contrast, what is intended when contemporary art is shown in a place of worship? Can we find meaning in the fundamental questions of life through art?
Panellists include writer, historian and mythographer Marina Warner, and Professor of Christianity and the Arts at King's College London, Ben Quash.
The conversation will be chaired by art critic and television presenter, Andrew Graham-Dixon.
Speakers:
Marina Warner is a writer of fiction and cultural history. Her studies of sacred stories, symbolism and women include Alone of All Her Sex: The Myth and Cult of the Virgin Mary (1976); Joan of Arc: The Image of Female Heroism (1982); and Monuments & Maidens: The Allegory of the Female Form (1988). More recently she has published studies of fairy tales and the Arabian Nights. In 2015 she was awarded the Holberg Prize in the Arts and Humanities and was made DBE. She is a Honorary Fellow of the Royal Society, Professor of English and Creative Writing at Birkbeck College, a Fellow of the British Academy and President of the Royal Society of Literature. A collection of essays on art and artists, Forms of Enchantment, came out last year published by Thames & Hudson.
Ben Quash became King's College London's first Professor of Christianity and the Arts in 2007. Prior to that, he was a lecturer in the Faculty of Divinity in the University of Cambridge. He is fascinated by how the arts can renew people's engagement with the Bible and Christian tradition, and is directing a major 7-year project to create an online Visual Commentary on Scripture. He runs an MA in Christianity and the Arts in association with the National Gallery, London, and broadcasts frequently on BBC radio. His publications include Abiding: The Archbishop of Canterbury's Lent Book 2013 (Bloomsbury, 2012) and Found Theology: History, Imagination and the Holy Spirit (T&T Clark, 2014).
Mariko Mori is widely regarded as one of the most important artists to emerge from Japan in the past fifty years. Mori held a solo exhibition, Rebirth, in 2013 at the Royal Academy of Arts – which subsequently traveled to Japan Society, New York and Art Gallery of Western Australia, Perth. Other solo exhibitions of Mori's works have been organised by institutions worldwide including: Centre Georges Pompidou, Paris; Museum of Contemporary Art, Tokyo, Royal Academy of Arts, London; Los Angeles County Museum of Art, Los Angeles; Museum of Contemporary Art, Chicago; and the Brooklyn Museum of Art, New York. Mori has received various awards, including the Menzione d'onore at the 47th Venice Biennale in 1997 (for Nirvana) and she is Honorary Fellow of University of the Arts London in 2014. One of her most ambitious works to date, Ring: One with Nature, a collaboration with the Rio 2016 Olympic and Paralympic Games, was permanently installed at the top of Véu da Noiva waterfall in Rio de Janeiro State, Brazil.
Andrew Graham-Dixon is one of the leading art critics and presenters of arts television in the English-speaking world. He has presented numerous landmark series on art for the BBC, including the acclaimed A History of British Art, Renaissance and Art of Eternity, as well as many individual documentaries on art and artists. For more than twenty years he published a weekly column on art, first in the Independent and, more recently, in the Sunday Telegraph. He has written a number of acclaimed books, on subjects ranging from medieval painting and sculpture to the art of the present. He has a long history of public service in the field of the visual arts, having judged the Turner Prize, the BP National Portrait Prize and the Annual British Animation Awards.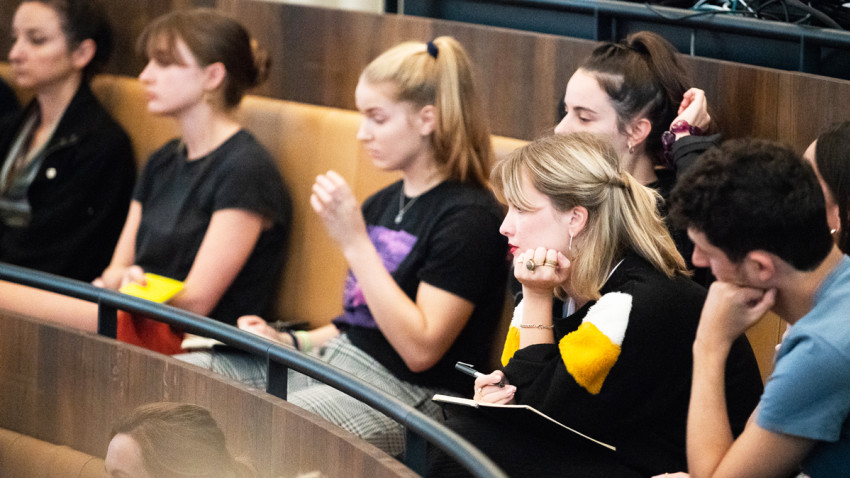 Does art connect us?
Bill Viola / Michelangelo: Life, Death, Rebirth
Can art be transformative or transcendental? Can it influence society or change opinions and behaviour? Join us as we unpick these questions at a special day of events, exploring key themes and questions around religion and belief in relation to the Royal Academy's exhibition Bill Viola / Michelangelo: Life, Death, Rebirth.