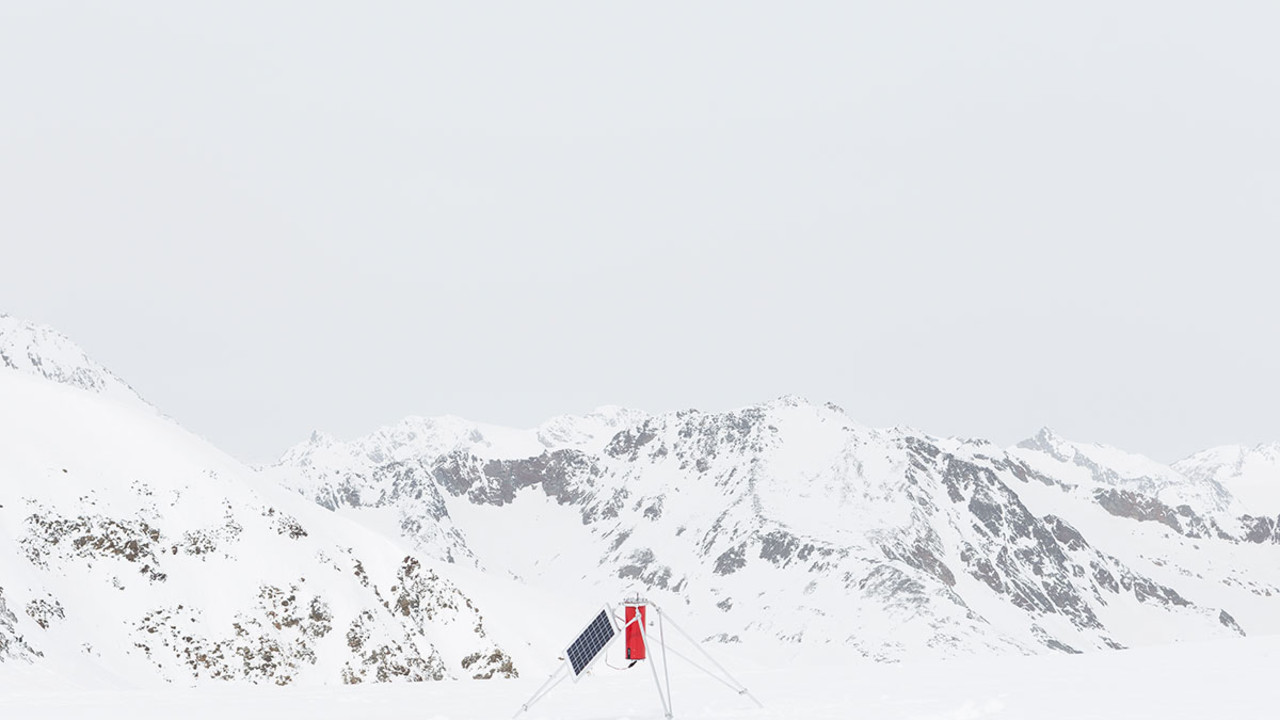 Talk
Altering cartographies of climate change
Borders
Monday 15 April 2019 6.30 - 8pm
Benjamin West Lecture Theatre, Burlington Gardens, Royal Academy of Arts
Booking for Friends of the RA opens at 10am on Tuesday 26 February 2019. Booking opens to the public at 10am on Friday 1 March 2019.
A panel discussion looking at both material and imagined borders, and the ways in which global warming challenges Western conceptions of territory.
In 2014, Studio Folder initiated the Italian Limes project to survey the fluctuations of the boundary line across the Alps in real time. As a continuation of this project, they have been fascinated by the effects climate change can have on geopolitical understandings of borders and the methods used to represent them.
In this conversation, our panellists will discuss topics of nationalism and cartography using the example of a "moving border" introduced by Italy, Austria, and Switzerland to acknowledge the volatility of the geographical features on Italy's northern border. The latter is continuously shifting as a result of climate change and often contradicts its representations on official maps. They will both place this case study into a wider context of the history of boundary making and discuss possible spatial interventions that correspond to a world where ecological processes are increasingly dominating geopolitical affairs.
This conversation is inspired by A Moving Border: Alpine Cartographies of Climate Change, co-published by Columbia Books on Architecture and the City and ZKM | Karlsruhe in March 2019.
Speakers:
Andrea Bagnato is an architect, researcher and book editor whose research is focused on architecture and epidemiology. He is also the editor of SQM: The Quantified Home (2014).
Stuart Elden is Professor of Political Theory and Geography at The University of Warwick, whose research is at the intersection of politics, philosophy and geography. He is also the author of The Birth of Territory (2014).
Marco Ferrari is an architect, designer and co-founder of Studio Folder, an agency for visual and spatial research.
Susan Schuppli is an artist and researcher whose current work explores the ways in which toxic ecologies are producing an "extreme image" archive of material wrongs.
Isabelle Kirkham-Lewitt (chair) is a designer, writer, and editor. She is the assistant director of Columbia Books on Architecture and the City, and the managing editor of the Avery Review.