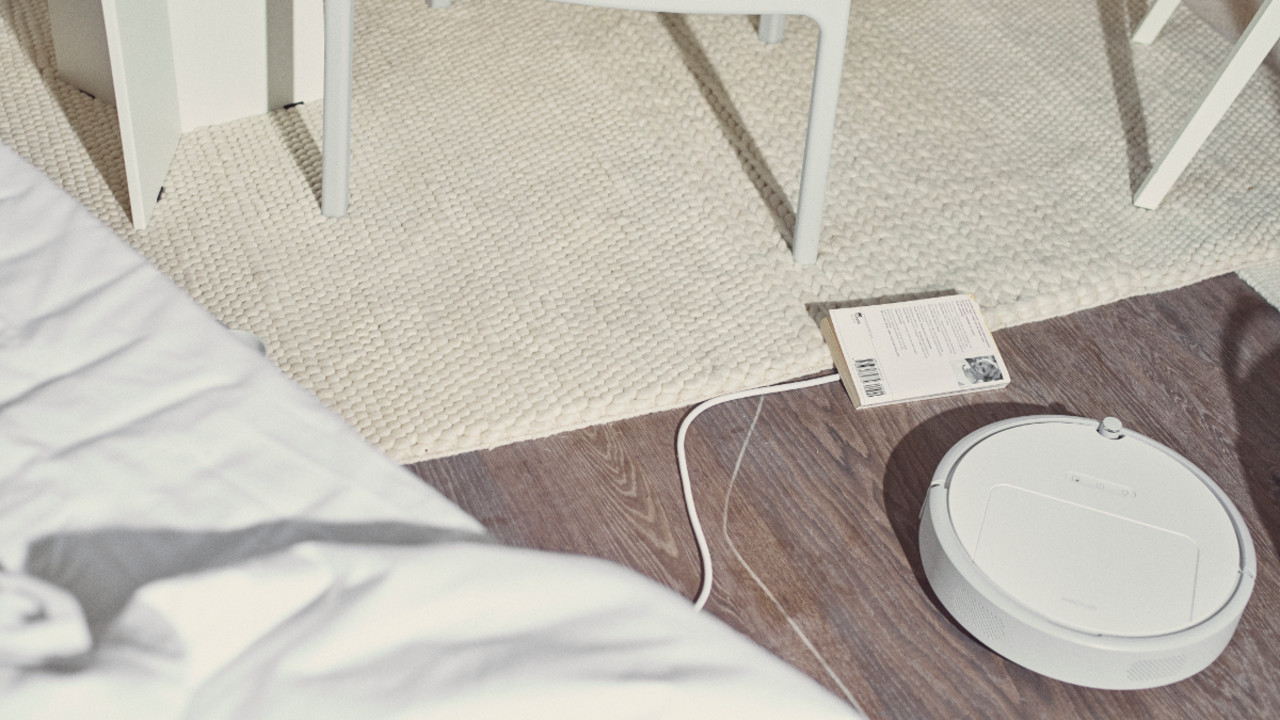 Talk
Anna Puigjaner in conversation
Invisible Landscapes
Monday 4 June 2018 6.30 - 8pm
The Benjamin West Lecture Theatre, Burlington Gardens, Royal Academy of Arts, Piccadilly
Priority booking for Friends of the RA opens on Thursday 12 April 2018 at 10am. Booking opens to the public on Friday 13 April 2018 at 10am.
Invisible Landscapes
A conversation with architect Anna Puigjaner to discuss MAIO's project for Invisible Landscapes, an installation exploring how digital technologies are transforming the home.
How are smart technologies like Alexa and sharing economy platforms like Airbnb and Deliveroo transforming our homes? The opening act of Invisible Landscapes will explore the impact of digital technology on domestic spaces and how this may be altering the meaning of home.
Through an immersive installation, Barcelona-based architecture practice MAIO has explored the home as not simply an autonomous space but part of a wider system in which the boundaries between public and private, urban and domestic spheres are blurred, offering new ways to consider how we might design and use the home.
Join architect and MAIO co-founder Anna Puigjaner as she presents the results of their research on London's sharing economy platforms and connects it with Kitchenless City, a research project for which she received Harvard University's Wheelwright Prize in 2016. The lecture will be followed by a conversation with Ippolito Pestellini Laparelli, architect and Partner at OMA and creator of disruptive digital platform PANDA, and Gonzalo Herrero Delicado, Architecture Programme Curator at the RA and curator of Invisible Landscapes.
ERROR - UnsupportedModule: AudioModule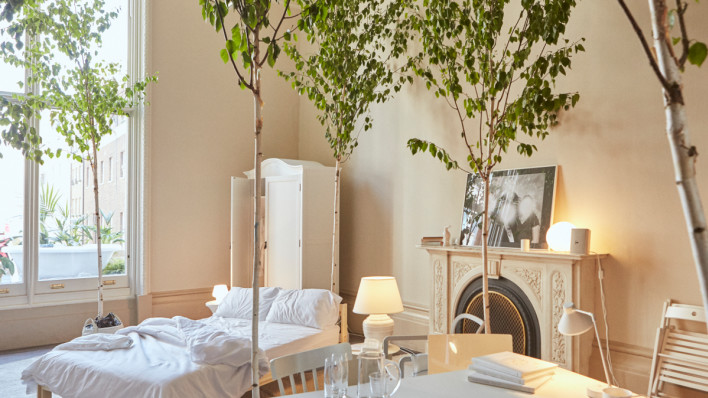 Invisible Landscapes
Invisible Landscapes: Home (Act I) is the opening installation designed by MAIO (Anna Puigjaner, Maria Charneco, Alfredo Lérida, and Guillermo López) in the Architecture Studio. The three-part series examines the often invisible presence of digital technologies in our lives and everyday environments. It looks from the home to the city to review how architecture can respond and engage with emerging contemporary issues, to suggest new ways of being, belonging and living. Home (Act I) is open daily from 19 May until 24 September in the new Architecture Studio.