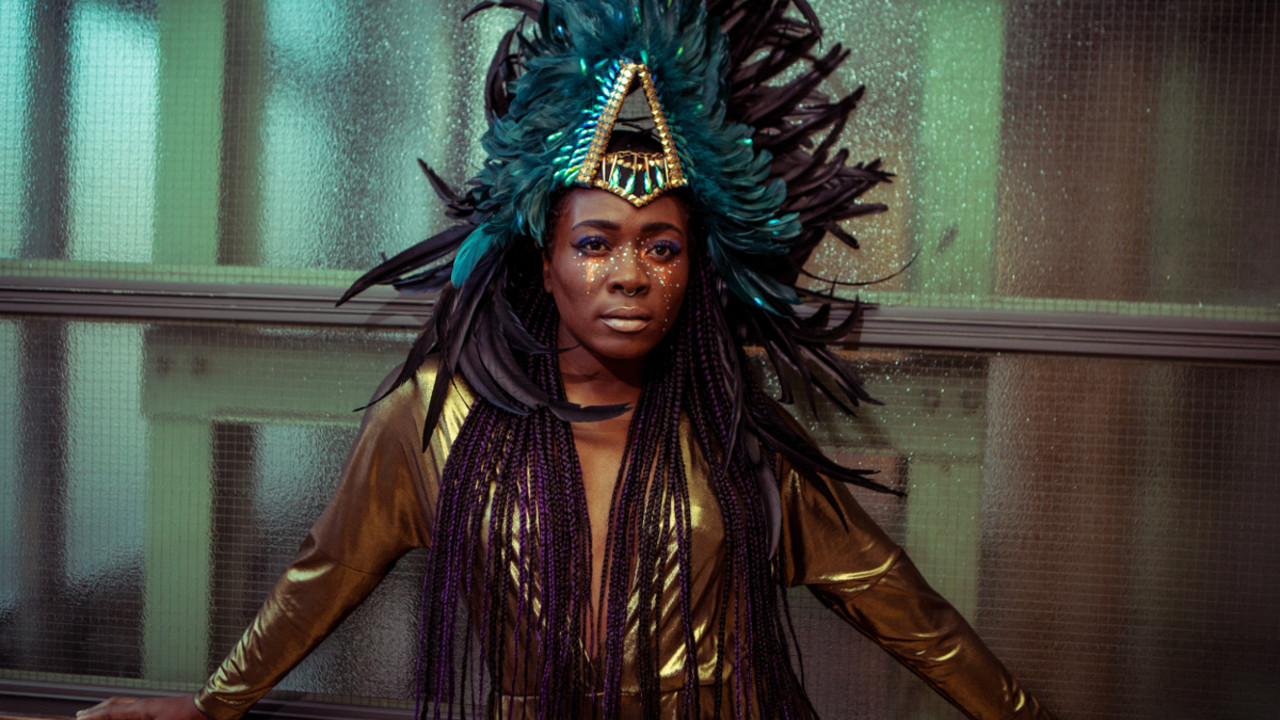 Festival
Alternate Languages: confronting boundaries
Saturday 16 March 2019 11am - 7pm
Royal Academy of Arts
Free and paid talks, performances and workshops
Booking opens to Friends of the RA at 10am on Friday 8 February 2019. Booking opens to the public at 10am on Monday 11 February 2019.
Explore the public and private spaces of the RA with performances, workshops and discussions that ask what unites us and divides us.
Alternate Languages: Confronting Boundaries invites a critique of our relationship with one another and with our spaces. In a day of free immersive spatial activations, artworks, performances, workshops and discussions in the Royal Academy, we explore isolation and connection, exclusion and generosity, and ask what unites us and divides us.
As disenchantment permeates many aspects of society and polarisation increases, we must transcend difference, overcome prejudices, find ways to understand and connect with one another.
This event is the third in a series by the same name, which was first initiated with the British Council to occupy the empty space of the British Pavilion, for Island, at the 2018 Venice Architecture Biennale. Throughout this event, we hope to expand the languages we have available to express and share ideas, and to create an opportunity for different voices to be heard.
Working with DisOrdinary Architecture, Clod Ensemble and Situated Practice.
Find the programme of free and bookable activities and events below.
Featured Events
Seeking Refuge: Views of Displacement
3.30–4.45pm
£10, £6

Displacement can happen both at a personal level and across national boundaries. This performative event will unpick themes of transition, travel and refuge; with conversation and contributions from Robert Mull (University of Brighton), David Cotterrell (Installation artist), Suzy Willson (Clod Ensemble) and Thomas McCarthy (Irish Traveller, Singer and Storyteller).
Spatial Listening Games, led by Alex de Little
3–4pm
£10, £6 (participants will receive copy of 'Spatial Listening')

Through his Spatial Listening Games, the researcher, sound artist and composer Alex De Little will encourage visitors to listen to the architecture of the Royal Academy's Fine Rooms through a series of exercises and games. Attendees will receive a copy of Spatial Listening, a new work-book by De Little.
Movement Drawing Workshop
1:45 - 2:45pm
Free, Drop in

Performance artist Noëmi Lakmaier, will lead a workshop that looks at how different bodies move through space and relate to one another. Central to this will be a series of drawing exercises that ask the participants to picture bodies on the move together and individually.