"We can't open our doors just yet – but today we are inviting you inside."
By Axel Rűger, Secretary and Chief Executive
Published 17 June 2020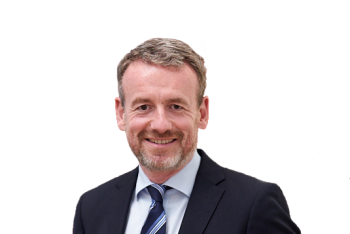 "We can't open our doors just yet – but today we are inviting you inside."
Jump into the Last Supper, put a masterpiece from our Collection in your own living room or take a virtual tour of our beautiful building on Google Arts & Culture.
Do you remember the last time you were in an art gallery? Do you remember the feeling of it, of being with a work of art in a space that's dedicated to your contemplation?

Especially in times of crisis, art galleries and museums should be places that provide inspiration, escape, solace, fun and consolation. At the Royal Academy, we have existed to do that since 1768 – so closing our doors due to the coronavirus pandemic has been very difficult. I've been lucky to be able to visit the RA on occasion while we've been closed, and there is a real sadness to the works of art hanging quietly unseen, unable to perform that essential role.

Today, we're going some way to change that. We can't reopen our doors just yet, but we can now invite you inside – from wherever you are in the world. Through our digital channels, we have never before been so inspired by the collective spirit of those around the world who share our passion – and there has never been a better time to expand that network. We're excited today to share our art and architecture, our spaces and our stories on Google Arts & Culture.

To keep you busy at home, we're inviting you in to take a Street View tour of our Collections gallery and peep behind the scenes of spaces like our historic RA Schools, and beautiful library. In some ways, you might say it's better than a 'real' art gallery visit: you can zoom right into the beautiful detailed painting of Jesus reaching for a cup of red wine in the Last Supper, with Judas next to him clutching his money purse. We'll tell you the stories of the powerful women from the Academy's history, introduce you to some of the leading artists and architects who lead our institution today and give you an insight into how they create their work.
We're even inviting you to put works from our Collection in your own home, with the Art Projector feature in the Google Arts & Culture app. Put John William Waterhouse's mermaid in your bathroom perhaps, or Constable's clouds on your ceiling? We'll leave you to experiment and show us what you come up with…

For those less familiar with the RA, let us also introduce you to a great British tradition. The Summer Exhibition is the world's largest open submission exhibition and has been held every year since 1769 without interruption, even throughout the war years (no small feat, considering the RA was bombed). We are doing everything to preserve it in this challenging year, and planning for the Summer Exhibition to go ahead – for the first time – in the autumn. In the meantime, we have for you here a little virtual tour of 252 years of Summer – including a whizz around the colour-filled 250th iteration in 2018, led by the inimitable Grayson Perry RA.

We hope these features will bring you some entertainment and inspiration during these times of social distancing – and that one day soon, we can open our doors to welcome you in for a visit.

As we prepare for reopening, our exhibitions team have been working hard to plan for the future and reschedule our programme – a complicated puzzle to solve, as much also depends on the plans of our partners, other museums, who are also doing their best. Along with arts institutions around the world, we're also carefully considering the measures that will need to be put in place to ensure that a visit is safe, in these strange and difficult times.

It's likely that the experience we know of a visit to an art gallery or museum will be somewhat changed after the pandemic – in the short-term at least. With social distancing measures, one result will be a quieter, more reflective experience than you might have been used to in the blockbuster exhibitions of the past (and more on that in this interview between our Head of Exhibitions and former Artistic Director).

We don't know quite what the future holds – but we do know that the human spirit needs art and creativity, and that we remain proudly committed to championing those essentials of life. I hope you'll enjoy these stories, wherever you are in the world, and stay on that journey with us.