"Who knows how many new talents will pick up a pencil, brush or iPad in isolation?"
Artists in isolation
By Rebecca Salter PRA
Published 23 March 2020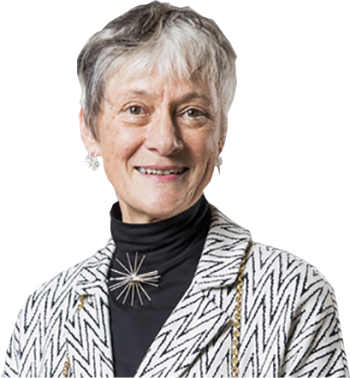 "Who knows how many new talents will pick up a pencil, brush or iPad in isolation?"
These are difficult times for everyone – but art thrives in a crisis, says Rebecca Salter PRA, as we launch a new series of artists and architects documenting their creativity in isolation.
As I walked out of the Royal Academy alongside Axel Rüger (Secretary and Chief Executive) and a small band of exhausted staff on the evening of Tuesday 17 March, we all took a moment to consider the extraordinary nature of the events that we are currently living through. It was with great sadness that we bid each other goodbye, not knowing when we would all be walking back through those doors into our beloved Royal Academy. The days that had preceded the closure had been frenetic, but we were confident that we had done all that we could to protect the public and our staff, and had set in place plans to keep the Royal Academy as active and responsive to changing circumstances as possible.

I reflected that we were luckier than most institutions in many ways. Our amazing Red Collars would remain on site to keep everything safe. Our flexible working policy meant that we were well set-up for home-working, our staff are dedicated and passionate and we have a strong and loyal community of supporters. In the past few days I have received overwhelming support from so many well-wishers and friends of the Royal Academy that it has been truly touching to find out how important the Royal Academy is to such a wide and diverse set of people. I want to thank you all for your kind and thoughtful words and ongoing encouragement. It means so much to us.

The RA doesn't like to close but we have done it before for funerals and celebrations, war and jubilees. We first closed our doors on the 26th February 1792 upon the death of Sir Joshua Reynolds, our first President, whose funeral cortège processed from the Royal Academy along the Strand and Fleet Street to St Paul's Cathedral for a state funeral. We have subsequently closed upon the death of a Royal Academy President or for senior members of the Royal Family.

More happily, we closed on 27 February 1872 to celebrate the recovery of Prince Albert, who had fallen dangerously ill with typhoid, and then for the Golden Jubilee of Queen Victoria in 1887, when we lit up the façade of Burlington House and hosted a spectacular Private View for the fifty Royal heads of state who had come to London for this celebration.
The 'Summer Exhibition' ran every year during World War Two. It was a symbol of defiance and evidence of humanity's continuing need for beauty and culture during a terrible time.
We have also suffered with the population during the World Wars; being bombed on 24th September 1917 (look out for scars in Gallery IX on your next visit), losing several of our staff, students and artists who had signed up, closing the RA Schools and housing the Joint War Committee of the British Red Cross and the Order of St. John of Jerusalem as they organised the despatch of hundreds of thousands of items of clothing and medical supplies to the front during World War One. And perhaps, most famously, the loan of space in the Schools for the secret Razzle Dazzle project to camouflage naval shipping.

During both World Wars, we preserved and tried to protect the art of the nation, storing work on behalf of our friends at Sir John Soane's Museum. The Summer Exhibition ran every year during World War Two, a symbol of defiance and evidence of humanity's continuing need for beauty and culture during a terrible time. We will once again contribute to the protection of our cultural heritage and the future of the visual arts and architecture in challenging circumstances.

As a professional artist myself, the idea of self-isolation is not a strange concept. Working as an artist can be a lonely business, tucked away in our studios, but art has a wider impact on the world around us. We create in isolation, but with the strange companionship of future viewers in the periphery. Our art can reflect the world around us, the thoughts and concepts of the age in which we live, and our hopes and fears for that world can all be seen in an artist's work. The shadow of the current pandemic raging around us will surely be traced for years to come in the work that many of us will produce during this time.
As a professional artist myself, the idea of self-isolation is not a strange concept. Working as an artist can be a lonely business, tucked away in our studios, but art has a wider impact on the world around us.
But this can be a cause for hope. Who knows what inspiration will influence us, and how we will respond to the reactions of the world? Who knows how many new talents will choose to pick up a pencil, brush, camera or iPad to alleviate the tedium of isolation? Art thrives in a crisis, as people struggle to make sense of the world around them, document their experiences and try to find solace and beauty in a hostile world. Artists often have no choice but to create. It is as essential to them as any other vital function.

We hope that you will join us in the coming days in sharing your own work, or thoughts on how the art world can channel our creativity into something helpful for us all during this time. I am particularly excited to see how our new modes of communication and creativity in the digital age may be utilised in this cause.

If you are self-isolating or working from home, the online RA has plans to become an unmissable fixture in your new schedule – starting with our Artists in isolation series, where we'll be bringing you updates from our Academicians in their homes. We'll keep providing you with interesting, informative content via our social media channels and website, and hope that you will all keep in touch with us. The Royal Academy is far more than a couple of beautiful buildings and our exhibition programme. We are a living and creative community and our virtual Academy will help to keep us all connected and entertained in the days to come. Please do look out for updates from our Royal Academicians, the students of the Royal Academy Schools and our amazing staff. Our doors may be closed but the spirit of the Royal Academy is open. Join with us and I'm sure we'll surprise you. And of course, we look forward to welcoming you all back in happier times.

Share images and videos of your creative work with #ArtistsinIsolation, and follow @royalacademyarts on Instagram for more artist diaries coming soon.