Everything you'll see at the Summer Exhibition represents what is happening in the art world right now. New and recent art created by everyone from emerging artists to the biggest names in contemporary art and architecture.
This is the world's largest open entry exhibition and we've been holding it for nearly 250 years – that's nine British monarchies, 43 US Presidents, two World Wars and more than 50 British Prime Ministers. Throughout that time, the Summer Exhibition has remained a powerful barometer of the art of each age. And the same simple premise has always applied – anyone can enter and all of the works are chosen by leading artists.
The sheer variety of work presented each year is what makes the Summer Exhibition an annual highlight of the cultural calendar. This year, you can explore the black and white room curated by Cornelia Parker, see what our new RAs Thomas Heatherwick and Bob and Roberta Smith have in store and, as ever, view hundreds of other works by people who may yet become your new favourite artists. Who will you discover?
9 June — 17 August 2014
Saturday – Thursday 10am – 6pm
Friday 10am – 10pm
£13.50 (without donation £12). Concessions available. Friends of the RA and under 16s go free.
Main Galleries, Burlington House
Sponsored by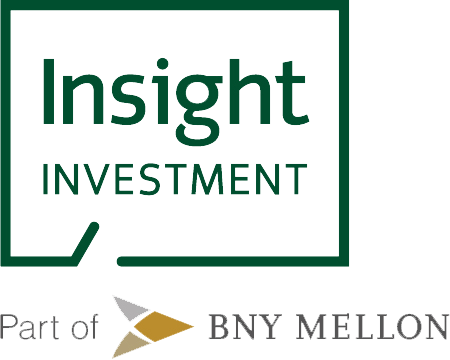 Sponsor statement
Media partner
History of the Summer Exhibition

When we held our first exhibition in 1769 the very idea of an exhibition open to the public was a new and exciting innovation. That year, just 136 works were displayed but among them were portraits by our founder Sir Joshua Reynolds and a large landscape by Gainsborough.

In the early days it was felt that the entrance fee of a shilling would deter undesirables. However those who paid the price were not necessarily there for the art alone. The great room at Somerset House provided a neutral territory, where the sexes could mingle, trysts be made, the celebrities and fashionistas of the age could show themselves.

Turner finished some of his late masterpieces, including Rain, Steam and Speed — The Great Western Railway, in the Summer Exhibition itself. Varnishing Day was traditionally used for varnishing and touching up paintings in the galleries just before the exhibition opened to the public. An onlooker recalled him "standing very close up to the canvas, [he] appeared to paint with his eyes and nose as well as his hands."
In 1917 a Zeppelin landed a direct hit on one of the galleries. Luckily no one was hurt and no works of art damaged. We got off lightly, and the war did nothing to halt the progress of the summer exhibition. Each spring between 1914 – 1919 and 1939 – 45 we opened our doors to the public and welcomed them in.

In accordance with long Royal Academy tradition, those Royal Academicians who select and hang the exhibition are served a beverage known as beef tea. The exact recipe for beef tea remains a closely guarded secret.

This year, for the first time, artists have submitted their works digitally for the initial round of judging. The hanging committee of Royal Academicians led by Hughie O'Donoghue, the coordinator of the Summer Exhibition 2014, have selected from the 12,000 entries received.
The difference between an amateur and professional artist is interesting. A professional is someone who got lucky and found an audience willing to pay for their work.

Grayson Perry RA
Inside the Summer Exhibition
Talks and tours

Get more out of the exhibition

Exhibition Tours
45 minutes
Free with an exhibition ticket, no booking required.
Friday 7pm (13 June – 15 August)

Family Tours
Free with an exhibition ticket, no booking required.
Sundays in July 2.30pm

Exhibition spotlight talks
10 minute talks on individual works from current exhibitions, free with exhibition entry.
Thursday 3pm
Shop

Summer Exhibition Illustrated

A selection from the 246th Summer Exhibition, edited by Norman Ackroyd RA.

Michael Craig-Martin poster

A distinguishing piece from this year's Summer Exhibition, take home one of two exhibition posters, this one featuring Michael Craig-Martin's 'Spotlight'.

Summer Exhibition postcard book

Perfect to send to friends or keep as a souvenir, take home this book of 18 postcards from this year's Summer Exhibition.
Information for artists

How to enter artwork to the Summer Exhibition 2015

Entry for next year's Summer Exhibition will open early in the new year. For the first round of the selection process, artists must submit digital photographs of their work online. The judges will shortlist up to 4,000 entries to be delivered to the Academy for a second round.
Special offers

Win an exclusive luxury weekend in London

To celebrate Summer Exhibition 2014, we've teamed up with Cass Art to offer you the chance to win a fabulous weekend in London for one winner plus guest.

Afternoon tea at the RA

2-4-1 Champagne Afternoon Tea in the Restaurant at the RA when you buy two tickets to the Summer Exhibition.

Ticket to the Summer Exhibition and a glass of Pimms, courtesy of Peyton and Byrne

Celebrate summer at the Royal Academy with a glass of Pimms in the Summer Exhibition.