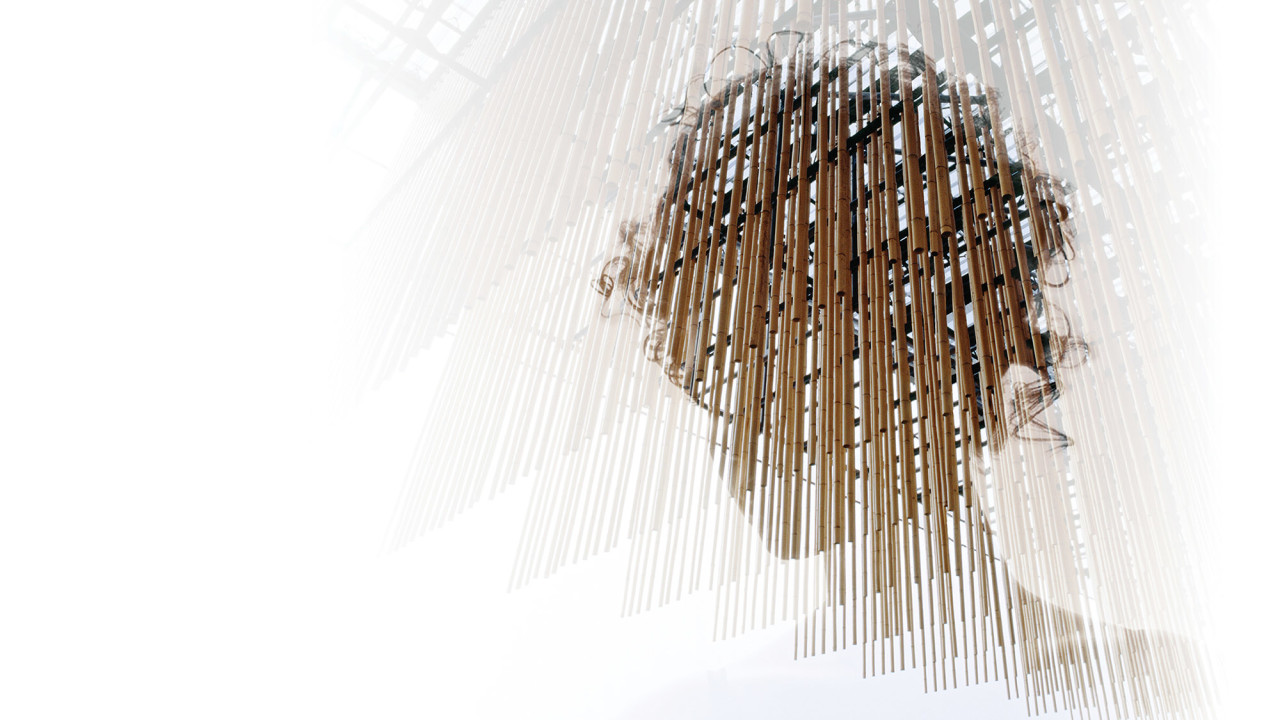 Exhibition
Sensing Spaces
Architecture Reimagined
25 January - 6 April 2014
Main Galleries, Burlington House
Saturday – Thursday 10am – 6pm
Friday 10am – 10pm
£14, concessions available. Friends of the RA go free.
Friends of the RA go free
Seven architectural practices from six countries and four continents. 23,000 square feet. 72 days. One monumental exhibition.
★★★★ - The Telegraph
"Inspiring" - London Evening Standard
"Epic" - Wired
"Enchanting" - The Independent
"Era-defining" - Architects' Journal
"One of the most exciting exhibitions of 2014" - Time Out
How does the room you're sitting in make you feel? What is it about the soaring roof of a railway station, the damp odour of a cellar, the feel of worn stone steps beneath your feet, the muffled echo of a cloister or the cosy familiarity of your lounge that elicits glee, misery, fear or contentment?
We've tasked seven architects with reawakening our visitors' sensibilities to the spaces around them – bringing to the fore the experiential qualities of architecture.
Supporters
Supported by

Hotel Partner

Media Partner
Reviews
Inspiring

London Evening Standard

Era-defining

Architect's Review

One of the most exciting exhibitions of 2014

Time Out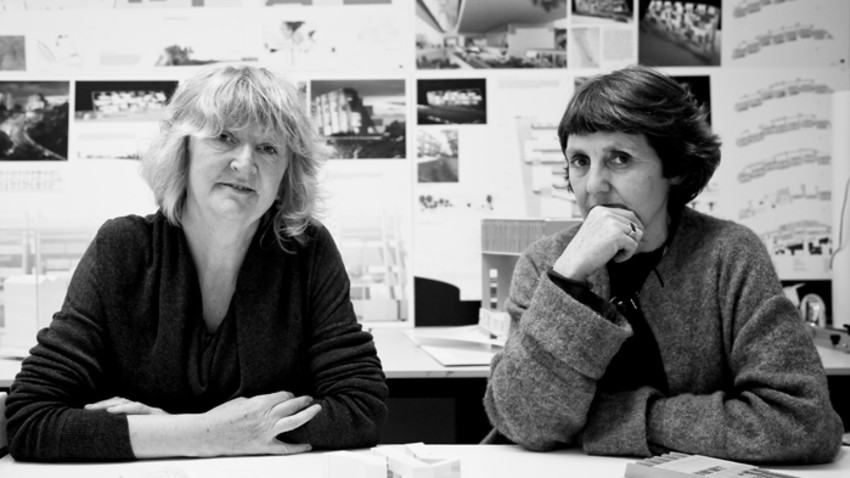 Meet the architects
Grafton Architects
Grafton Architects was set up in 1978 by Yvonne Farrell (b 1951) and Shelley McNamara (b 1952). The pair are skilful in their use of brick and concrete, playing with surface, weight and texture and manipulating light and shadow to convey a sense of gravity or lightness.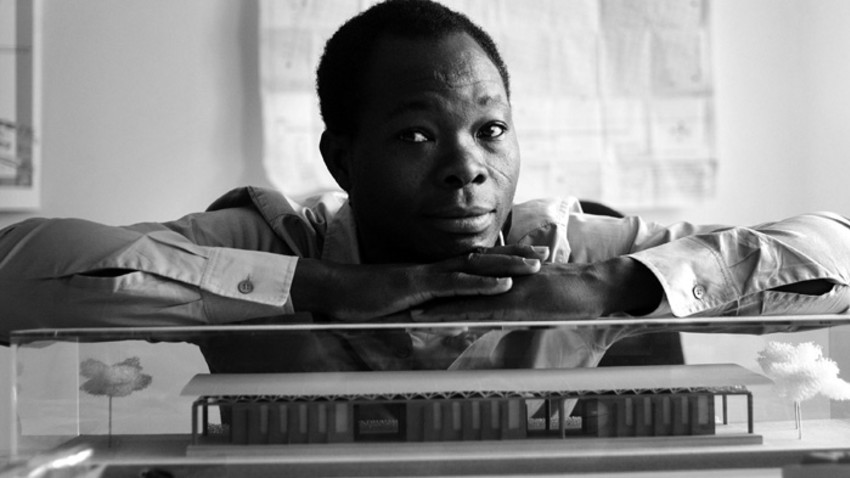 Meet the architects
Diébédo Francis Kéré
Diébédo Francis Kéré (b 1965) bridges the worlds of Africa and Europe, promoting a sustainable architecture that uses local materials, labour and building methods enhanced and modified by modern technology. His role as an architect often extends to that of social catalyst, fundraiser and builder, and his work places the community at the heart of design, construction and use.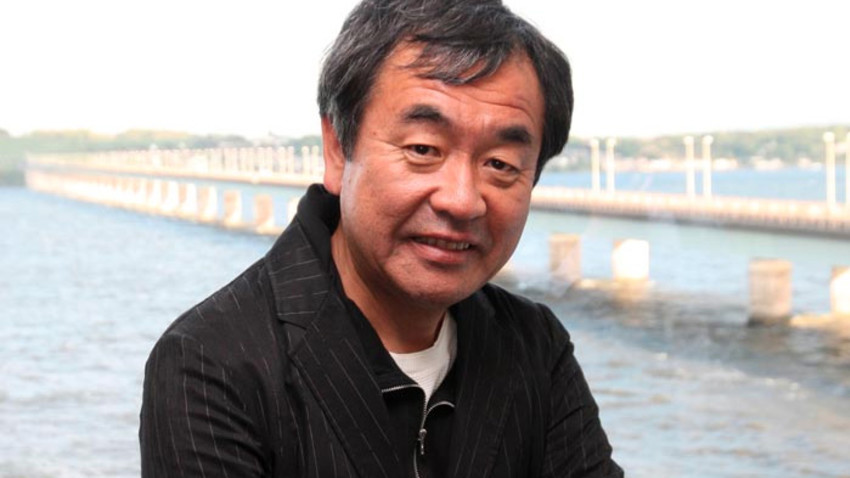 Meet the Architects
Kengo Kuma
Kengo Kuma (b 1954) is interested in a concept he calls 'weak architecture', developed in part as a reaction to the devastating Kobe earthquake of 1995. This sees architecture as subservient to nature and influences everything from siting buildings and framing the environment to materials and construction methods.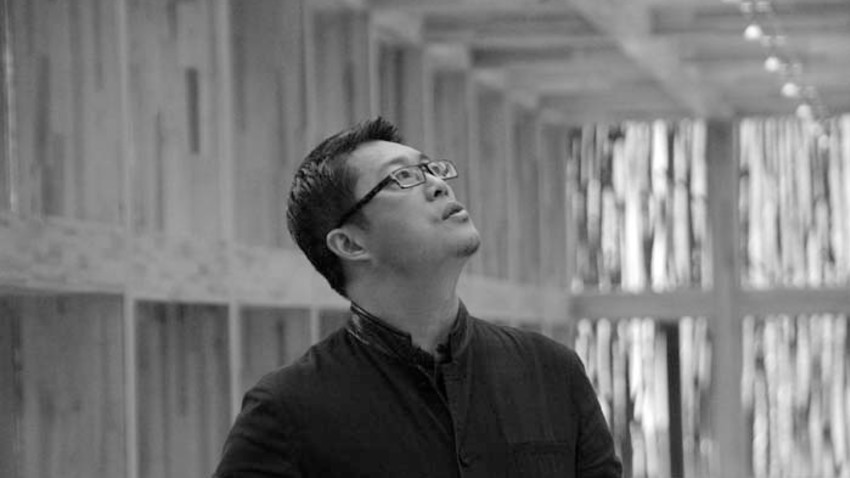 Meet the Architects
Li Xiaodong
Focused on small, often self-initiated projects, Li Xiaodong (b 1963) is interested in developing an appropriate 'Chinese architecture' that brings together traditional and contemporary modes of expression, technical knowledge and artistic judgement.
His architecture combines a spiritual exploration of ideas with rational thinking and is based on a continuing enquiry into the underlying concepts of space in the Chinese context.
Meet the Architects
Pezo von Ellrichshausen
Pezo von Ellrichshausen was founded in 2002 by Mauricio Pezo (b.1973) and Sofia von Ellrichshausen (b.1976) in Concepción, Chile. Their work lies at the crossroads between art and architecture with a portfolio that includes installations and houses in Chile, USA, Portugal and Spain. Their best known works are the Poli house in Coliumo, Chile (2005) and their home and studio the Cien house in Concepción, Chile (2011).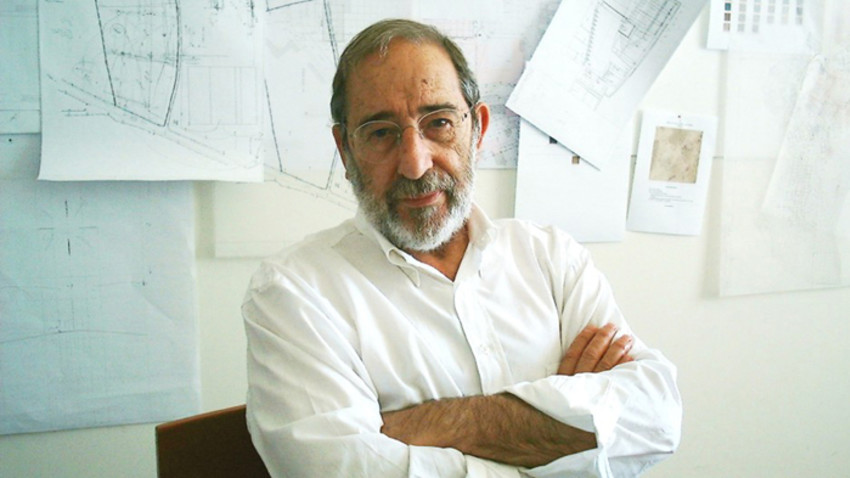 Meet the Architects
Álvaro Siza
The work of Pritzker Prize-winning Portuguese architect Álvaro Siza (b 1933) is characterised by simplicity and restraint. His architecture treads a delicate line between tradition and modernity, combining craftsmanship with the techniques and materials of the machine age.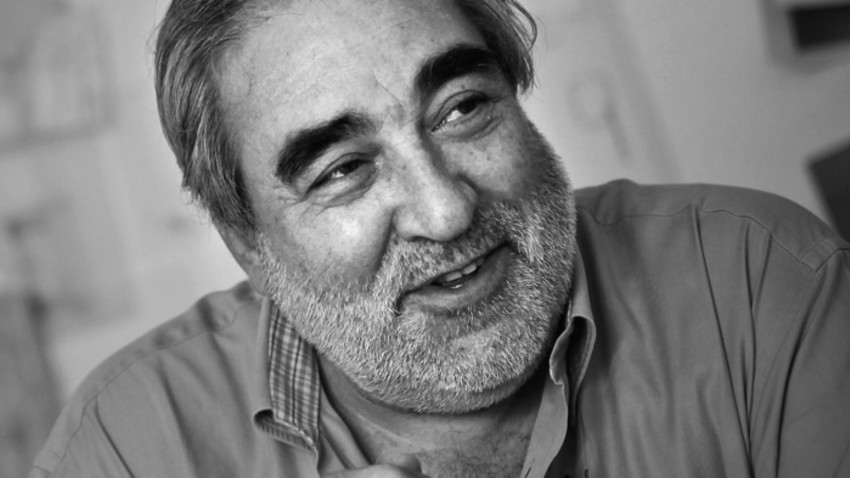 Meet the Architects
Eduardo Souto de Moura
Portuguese architect Eduardo Souto de Moura (b 1952) sees architecture as a continuing story that builds on the past. Nevertheless, his buildings – including houses, office blocks, art galleries and a football stadium – have a striking visual impact, often making dramatic use of geometric shapes or sweeping curves. While these are visually powerful works, they are also human in scale and rewarding in use.
Curator Kate Goodwin introduces the show
Álvaro Siza and Eduardo Souto de Moura
In a city the atmosphere is all around you and is ever changing. New things will become old things, so the idea of continuity is very real. Time is a great architect.
Alvaro Siza
What visitors are saying
Charlotte and David
David: It's really nice to experience the building in ways that you just would never have been able to otherwise. The installation by Pezo von Ellrichshausen really helps to focus the eye, especially towards some of the beautiful features in the ceiling.
Charlotte: It's also fascinating watching how people interact with the exhibition, because everyone is doing something different. You can't resist the temptation to get involved.
Federico
Federico: The exhibition is right at the turning point between art and architecture, and it reflects how architecture is trying to merge with art. I think it's very complicated when architects try to be artists, but it's always interesting. For me, the work by Grafton is the most successful because it engages with one of the most important elements of architecture: light.
Sung and Eddie
Sung: I absolutely love it: it's beautiful to look at, and the smells are wonderful. Eddie loves it too – especially all the straws, colours and lights.
Friends of the RA discuss 'Sensing Spaces'
Resources
Download our education guide or Art Detective
Learn more about the exhibition with our guide for students and teachers or creative worksheet.
The education guide is given out free to teachers and full-time students with an exhibition ticket and ID at the Learning Desk and is available to other visitors from the RA Shop at a cost of £4.95 (while stocks last). Download the guide
Our Art Detectives family trails are a great way to engage children with the artworks. Pick one up for free from our Reception Desk, or download them before your visit here. These fun and creative worksheets include drawing activities and encourages families to explore exhibitions together. Art Detectives are sponsored by the Flow Foundation. Download the Art Detective
Learn more about visiting for teachers and students.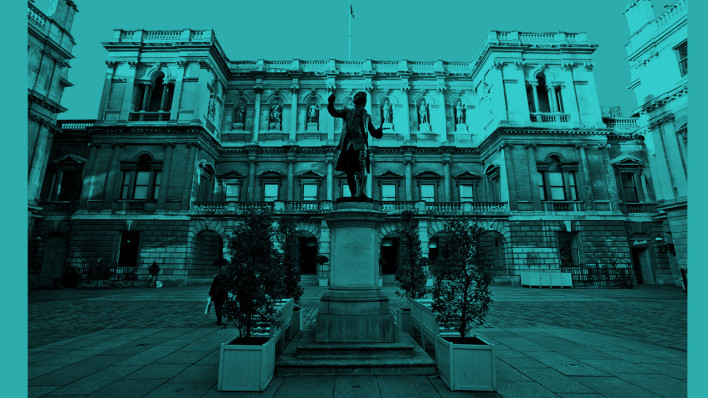 Become a Friend of the RA
Just £97 a year for you and a family guest.
Young membership only £45

Shop
Sensing Spaces Catalogue
This spectacular book documents the Sensing Spaces exhibition process through conversations with the architects, sketches and images of their work, alongside a series of specially commissioned photographs of the installations themselves.
Spun bamboo vase
This carefully hand-crafted vase of painted, spun bamboo echoes Kengo Kuma's scented bamboo installation in the exhibition.
Architectural ceramics
Our fine bone-china mugs are made using a traditional process of pouring clay into a mould by hand. The mugs then undergo numerous hand processes and multiple firings in a kiln before completion.
Their understated relief pattern will give a modern, architectural twist to any kitchen.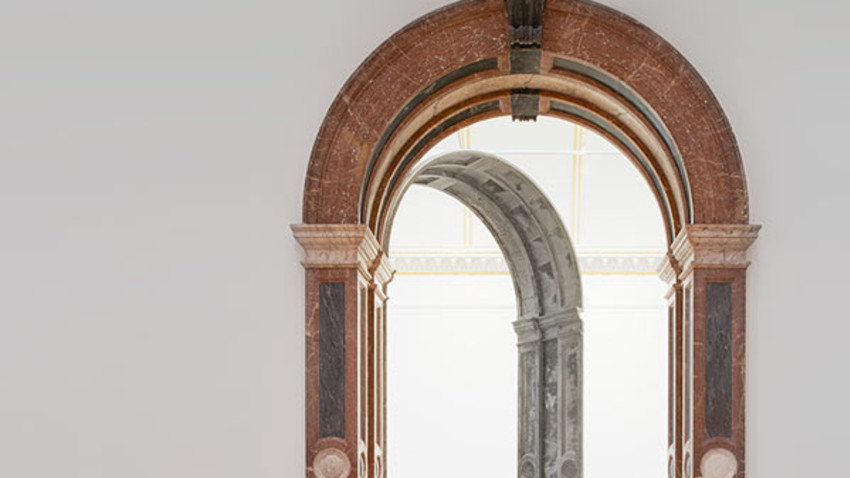 The Great Architecture Fair
We're giving you the chance to own a part of this historic event
The Great Architecture Fair will see the seven architectural practices behind Sensing Spaces select objects and materials from the exhibition to be repurposed as beautiful, unique items available to buy either online or by contacting us directly. In addition, we have also put together an imaginative and exciting package of experiences in collaboration with our architects. From private curator-led tours after dark to dinner in the galleries, you will be able to experience Sensing Spaces in a whole new way.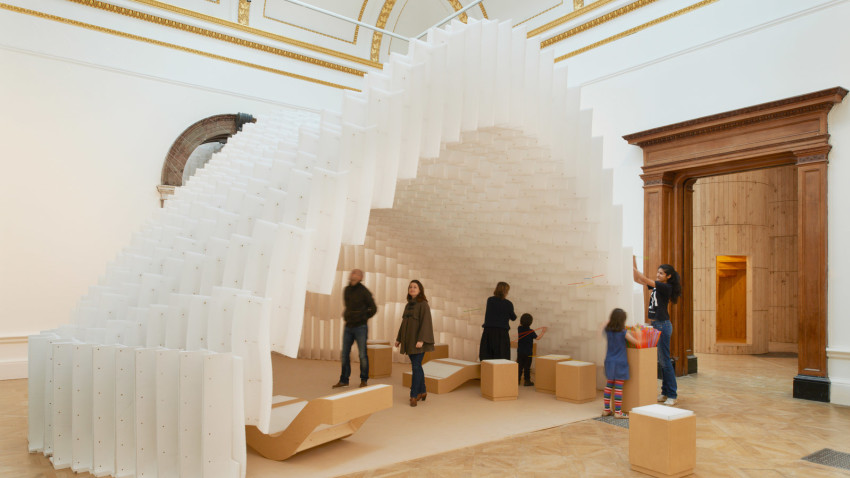 Talks and tours
Get more out of the exhibition
Exhibition tours
45 minutes
Free with an exhibition ticket, no booking required.
Wednesday 2.30pm
Friday 7pm (29 January – 28 March)
Exhibition spotlight talks
10 minute talks on individual works from current exhibitions, free with exhibition entry.
Thursday 3pm