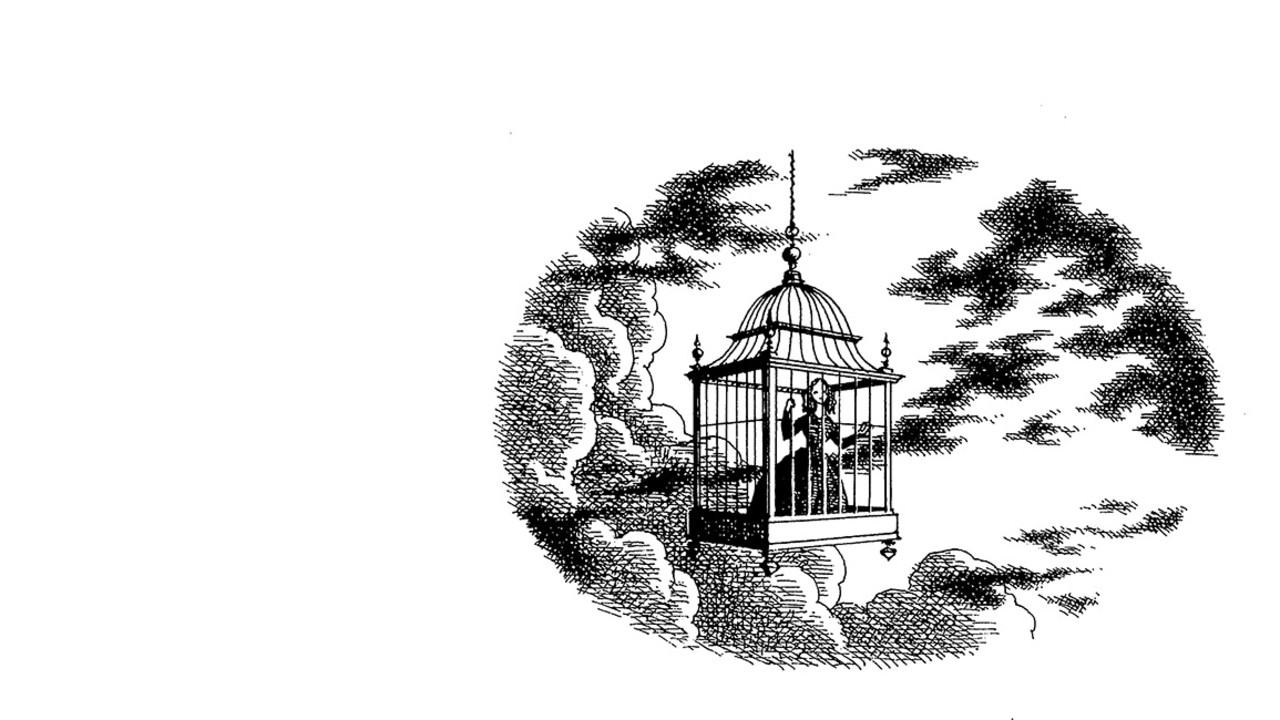 Charles Stewart
Black and White Gothic
20 December 2014 - 15 February 2015
Tennant Gallery, Burlington House
Tuesday – Sunday 10am–6pm
Closed Monday
Complimentary entry with a valid Royal Academy exhibition ticket or £3 General Admission ticket. Friends of the RA go free.
Friends of the RA go free
Unsettling, otherworldly and murderous scenarios are dramatically played out in Charles Stewart's deceptively simple book illustrations, striking examples of the neglected British tradition of black and white book art.
Illustrator Charles Stewart (1915–2001) was haunted by the Victorian novel Uncle Silas (1864) for over 40 years. Joseph Sheridan Le Fanu's tale of Maud Ruthyn, a naïve heiress in peril, inspired Stewart to produce a set of 30 full-page pen and ink drawings, in the manner of the great graphic artists of the nineteenth century.
The novel takes place within the confines of a neglected country house and its grounds. The decay is moral as well as physical, as hints of murder, immorality and the occult hover around the spectral Silas. A fascinating array of influences formed Stewart's personal vision of Silas, Maud and the house Bartram-Haugh; influences we can identify from his archive, held in the RA Collection. Film stills and theatre designs, proofs and publishing materials from the abortive Bodley Head edition of Uncle Silas (1948) are displayed alongside the decorative binding designs made for the edition finally realised by the Folio Society in 1988.
Charles Stewart: Illustrations for 'Uncle Silas'
'Uncle Silas': Frontispiece , 1947

'Uncle Silas': Title Page, 1947

'We walked in silence to the balustrade', undated

'Looking with the absorbed gaze of an artist on the ruin', 1945

'She stood scowling into the room with a searching and pallid scrutiny', 1946

'Meanwhile, the winter deepened', 1947

'The figure of Uncle Silas rose up, with a death like scowl', undated

Illustration for Uncle Silas, 'She clasped me round the waist, and buried her face in my dress', 1947