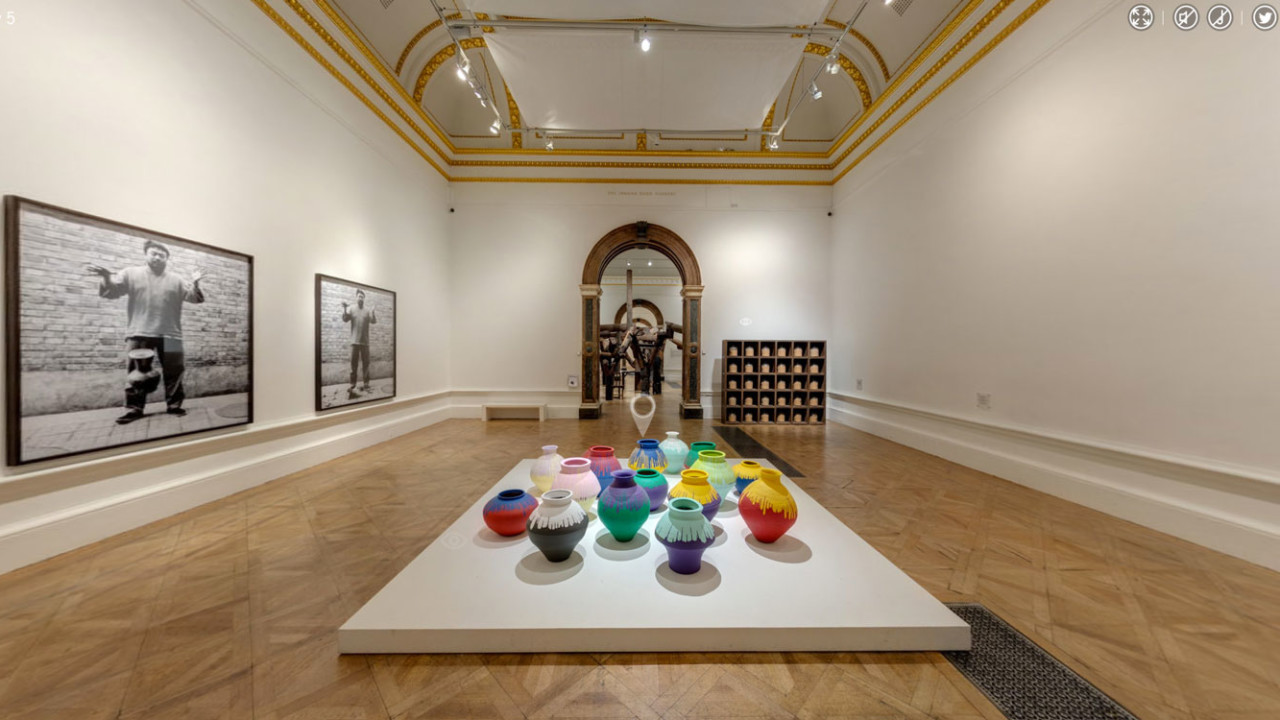 Display
Ai Weiwei 360
Experience the show online
8 July 2020 - 1 January 2022
Online exhibition.
Commissioned by The Space and the RA.
Friends of the RA go free
Ai Weiwei at the RA was the groundbreaking cultural phenomenon of 2015. This immersive digital tour is a chance to revisit the seminal exhibition, or experience it for the first time online.
An earlier version of this page was published in January 2016.
Take an immersive tour of the galleries from anywhere in the world, accompanied by commentary from the exhibition's curators and interviews with the artist himself. Feel free to explore our galleries at your own pace, and in any order you choose.
With a voiceover from Channel 4 News anchor Jon Snow, the tour consists of navigable 360º imagery, video and audio channels. A huge range of specially-created video helps to uncover the meaning, context and technical detail of Ai Weiwei's work.
The first exhibition to be captured in photorealistic stereoscopic 3D, Ai Weiwei 360 is available on desktop, tablet or smartphone, using just an internet browser.
Enter the experience - click the arrow below
View all the videos in the experience – with subtitles
All 46 videos which form part of the interactive experience are available with subtitles on The Space's YouTube channel.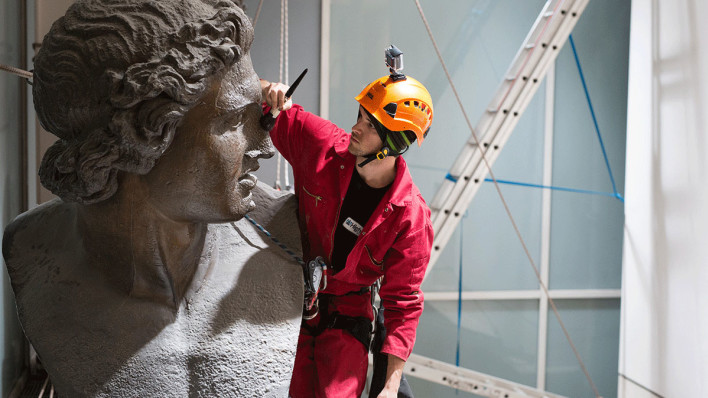 Support the RA
An independent charity, we receive no revenue funding from the government. At this difficult time, we're reliant on the support of our Friends, visitors and online audiences. Thank you.