Grayson Perry RA coordinates the biggest, brightest and most colourful Summer Exhibition yet, in our 250th annual celebration of "art made now".
Each summer our galleries are jam-packed with contemporary art made by internationally renowned artists and exciting new talent. This year, Grayson Perry RA and his committee of fellow artists have handpicked over 1,300 artworks in an array of mediums.
There's a monumental sculpture by Anish Kapoor RA in our courtyard, and within the galleries you'll find vast new works by David Hockney RA and Joana Vasconcelos. Artists Mona Hatoum and Tal R are shown alongside Royal Academicians including Wolfgang Tillmans, Mike Nelson, Tracey Emin and Rose Wylie, and Honorary Academicians Bruce Nauman and Ed Ruscha.
The exhibition extends across our newly-expanded cultural campus, with prints on display in The Sackler Wing of Galleries and a "room of humour" in the new Ronald and Rita McAulay Gallery featuring David Shrigley and Martin Parr. The art extravaganza even spills out into the streets of London's West End, with an installation of over 200 flags designed by Royal Academicians.
Come along with a sketchbook on a quiet Monday morning, have a drink with your friends in the galleries on a Friday night, bring the family to our free weekend festival or join our biggest ever RA Late in full fancy dress. As always, most of the art is for sale and purchases help raise money for the Academy's non-profit-making activities, including educating the next generation of artists in the  Royal Academy Schools.
Please note: this exhibition contains some adult content.
12 June — 19 August 2018
Daily 10am – 6pm
Friday 10am – 10pm
Main Galleries, The Sackler Wing of Galleries and The Ronald and Rita McAulay Gallery, Royal Academy of Arts
£18 (without donation £16). Concessions available. Under-16s go free with a fee-paying adult. Free for Friends of the RA with no booking required.
Book now
Sponsored by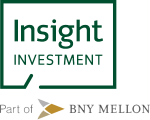 Sponsor statement
An enthusiastically democratic spectacle that breathes a gust of new life into longstanding tradition.

Rachel Campbell-Johnston, The Times



Buy online

Summer Exhibition Explorer

The 250th Summer Exhibition has now ended, but many of the works are still available to buy online.

Browse the more than 1,300 works that were featured in the show or explore one of our hand-picked selections.
Become a Friend to see for free



Open until 10pm every Friday

Kick off the summer season in our Annenberg Courtyard with cocktails, deckchairs and music – inspired by Art of Sound and curated by the Academicians' Room – every Friday from 12 June.

You can visit all our exhibitions until 10pm too, including the 250th Summer Exhibition, The Great Spectacle and Tacita Dean: LANDSCAPE.



Visit The Great Spectacle for £5

Special offer

Turner, Constable, Emin, Hockney and even Winston Churchill all exhibited their work in past Summer Exhibitions. See their work and more in our show The Great Spectacle: 250 Years of the Summer Exhibition, which explores the history of a cultural institution. Summer Exhibition ticket holders can visit for just £5. Simply keep your ticket, and then show it when you book at the Ticket Office. You don't need to visit on the same day – the offer stands until the exhibition closes on 19 August.



Golden Ticket

Win a Friends membership

Once a week, a Summer Exhibition ticket holder will be chosen at random to win a Golden Ticket.

The winner will receive a complimentary Friends membership for a year, which includes free entry to exhibitions with a family guest, the RA Magazine, access to exclusive events and more. Read more about Friends membership.
Large print guides to the exhibition

Annenberg Courtyard, Staircase, Wohl Central Hall and Gallery III - IX

McAulay Gallery and Wohl Entrance Hall

Sackler Wing Galleries



Summer Exhibition Edits

June, July & August 2018

Join us for a series of special tours with learning partners such as The Abbey Centre and Westminster Special Schools exploring their 'edit' of this year's Summer Exhibition.

Every year, our Summer Exhibition Edit programme invites guests to select five works in this year's Summer Exhibition that intrigue them the most. This year we invite Learning and Community partners to curate an edit of five works that have captured their imagination.

Each tour lasts approximately 30 minutes. Selected days, Main Galleries, 3–3.30pm
The Summer Exhibition 2018 selection and hanging committee

Coordinated by Grayson Perry RA

This year's Summer Exhibition has been coordinated by Grayson Perry RA. The hanging committee includes Royal Academicians Allen Jones, Chris Orr, Christopher Le Brun, Conrad Shawcross, Cornelia Parker, David Mach, Emma Stibbon, Humphrey Ocean, Phyllida Barlow, Piers Gough and Tom Phillips.