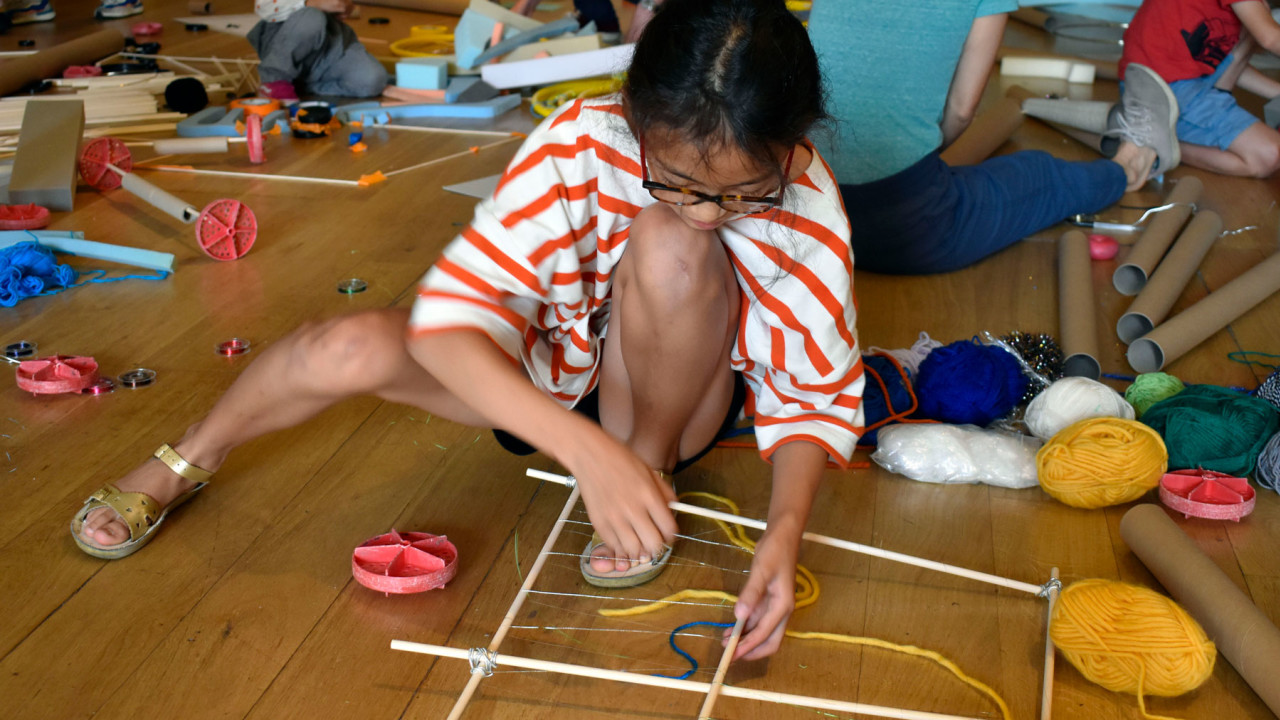 Workshop
Family day: body doubles
Workshops for families
28 May 2023 11am - 1pm
28 May 2023 2 - 4pm
John Madejski Fine Rooms | Burlington House
Drop-in, no booking required
Image of the Artist
Family studios are supported by Jeanne and William Callanan
Make sculptures, costumes, performances and more at this workshop for families.
As part of our spring family day STRIKE A POSE exploring the theme of people and portraits, join this workshop led by artist Jenny Pengilly.
Taking place across four rooms, you'll be invited to play with materials and creative processes that explore our bodies and identities by making costumes, animations, sculptures, performances and more!
Our themed family days are scheduled during school holidays and involve workshops and tours taking place across the RA. Discover the other activities on offer across the day.
This workshop has been designed for families with children of all ages.
Please note that families no longer require a ticket to attend these workshops. Spaces will be made available on the day and allocated on a first come first serve basis.
For more information, please email families@royalacademy.org.uk.